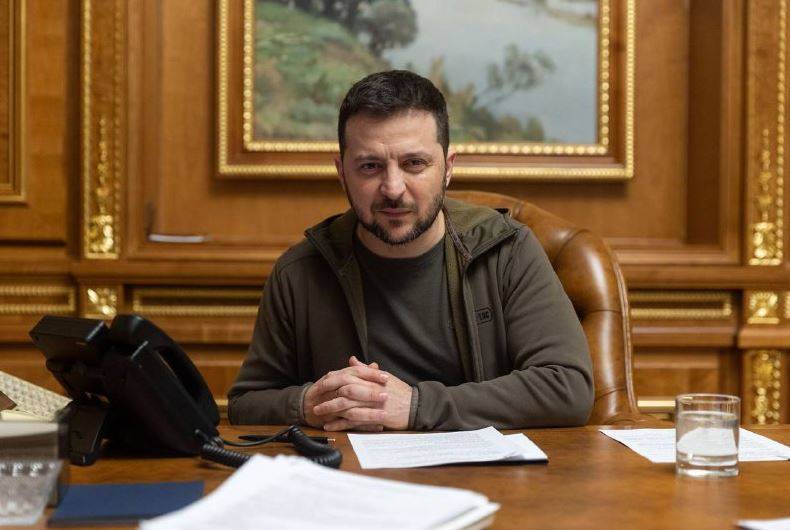 President of Ukraine Volodymyr Zelensky, during a meeting with ambassadors, outlined eight main tasks for Ukrainian diplomacy for 2023. The conclusion of peace with Russia was not among them.
Among the tasks set by Zelensky for diplomats, one of the main ones is to start negotiations on Ukraine's accession to the EU and prepare for participation in the NATO summit, where it is required to "ensure concrete results."
The next point of the program drawn up by Zelensky is to meet the military needs of Ukraine through the supply of weapons from abroad.
Also, the head of the Kyiv regime set the task of restoring the destroyed energy facilities, asking for the necessary funds and equipment for this from Western partners and international organizations. Ukraine is not in a position to resolve this issue on its own.
Zelensky did not ignore the topic of Russia. He instructed the diplomats to intensify the work on initiating new sanctions, as well as to organize a tribunal, which is supposed to judge the participants in the special operation. Zelensky did not mention a word about possible negotiations. Apparently, they are not a priority task for the Kyiv regime.
The last point of the President of Ukraine called the support of Ukrainian citizens scattered around the world and ensuring their return to Ukraine, as well as the observance of their rights and freedoms in the host countries.