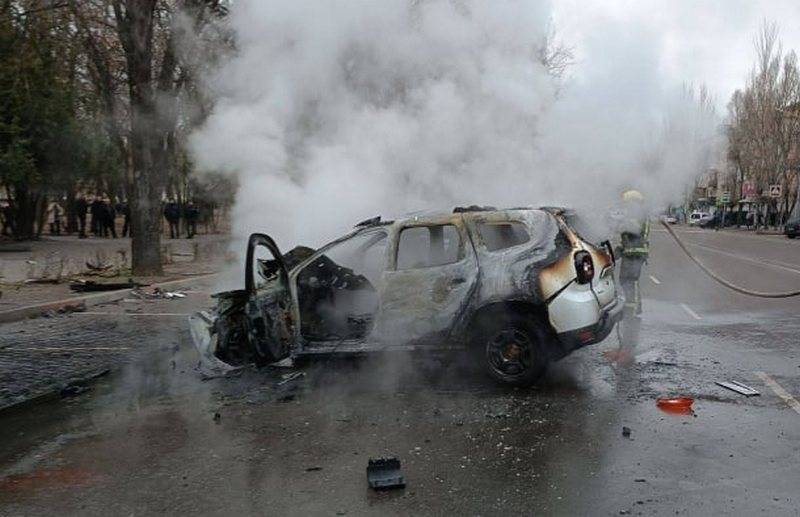 Ukraine continues terrorist activities in the liberated territories of Zaporozhye and Kherson regions, another explosive device went off in a car parked in the center of Melitopol. This was reported in the administration of the Zaporozhye region.
Two employees of the Russian special services were injured in the explosion of a Renault Duster car, located near the entrance to the Park. Gorky in Melitopol. According to reports, an explosive device planted by Ukrainian saboteurs in the car went off. The Russian security forces, who were injured, were taken to a medical facility in serious condition.
The scene of the incident has been cordoned off, an investigative-operational group is working on the spot, all the circumstances of the incident are being established. The regional administration called the incident a terrorist act carried out by Ukrainian saboteurs.
This is, of course, a terrorist attack behind which the militants of the Kyiv regime stand.
- said the representative of the regional administration Vladimir Rogov.
The day before, as a result of a terrorist attack in the Kherson region, the head of the village of Lyubimovka Andriy Shtepa died, his car was blown up while driving in Nova Kakhovka. The Russian official died on the spot. Judging by recent events, planting explosive devices in cars is becoming the main method of eliminating people objectionable to Kyiv. Despite the measures taken, it is quite difficult to identify Ukrainian agents and DRGs in the front-line, in fact, areas due to the large number of refugees from other territories. In addition, a lot of "sympathizers" with Kyiv are waiting for the return of the Ukrainian authorities and are ready to "assist" this, even by committing terrorist attacks.