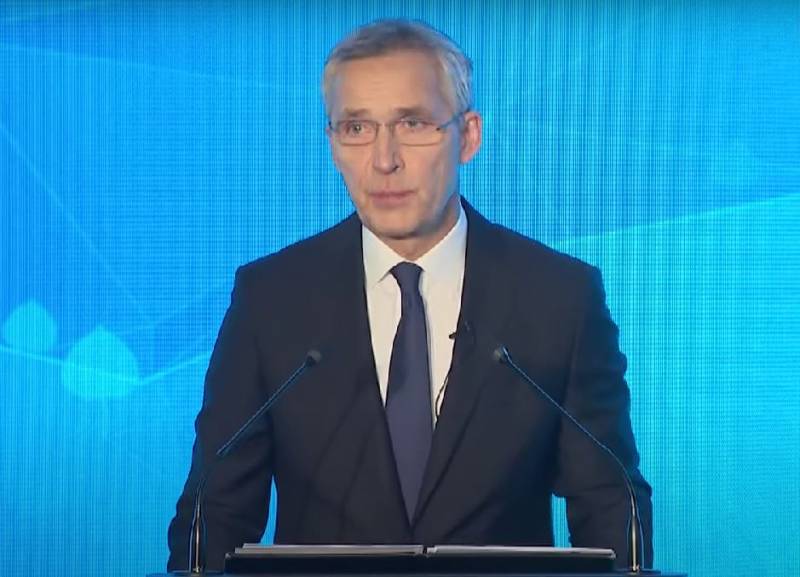 The Russian Federation is allegedly calling for peace talks on Ukraine solely to buy time and better prepare for the next large-scale offensive. This statement was made in The Financial Times by NATO Secretary General Jens Stoltenberg.
According to the head of the North Atlantic Alliance, the Russian Federation is trying to freeze hostilities. Allegedly, having achieved this goal, Moscow will begin to regroup and rearm its troops. Then a new attack on Ukraine will follow, Stoltenberg believes. NATO Secretary General stressed that "Putin is not looking for real peace."
Such a statement by Stoltenberg is not surprising. The West does not yet see the need to push Ukraine towards peace talks with Russia. NATO is just interested in continuing the conflict, which gives huge profits to arms manufacturers in the US and Europe and strengthens the political positions of the "hawks" from the "war party" in various countries of the North Atlantic Alliance. Therefore, at the instigation of its Western patrons, Ukraine is putting forward conditions that are obviously unacceptable for Russia to start peace negotiations.
The Russian authorities have repeatedly noted that the so-called "peace initiatives" advocated by Ukrainian President Volodymyr Zelensky completely ignore current realities.
Now we see a different reality than the one that was even in February 2022, not to mention the reality before 2014. But the West and Ukraine are stubbornly trying to ignore this, which contributes to the further escalation of the armed conflict.