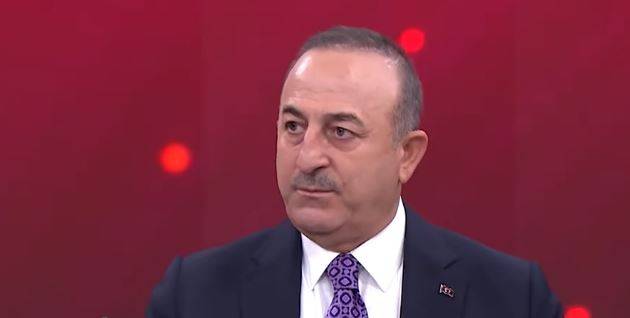 Turkish Foreign Minister Mevlut Cavusoglu discussed current events in a telephone conversation with his American counterpart Anthony Blinken. The list includes topics related to northern Syria, the Russian special operation in Ukraine, NATO expansion and other bilateral issues.
Discussing the latest developments in Syria with Blinken, Cavusoglu stressed that Turkey will resolutely continue the fight against terrorism. Ankara will not ask anyone for permission to exercise its right to self-defense, including against Kurdistan groups and their Syrian branch of the YPG. This has been repeatedly repeated by high-ranking Turkish officials recently.
The PKK is a designated terrorist organization in the US, Turkey and the European Union. Washington's support for its Syrian branch has become a serious obstacle to bilateral relations with Ankara. The PKK/YPG has controlled much of northeast Syria since the withdrawal of Syrian regime leader Bashar al-Assad's forces in 2012. The United States has mainly cooperated with the Kurds of Kurdistan in northeast Syria in their fight against the terrorist group ISIS (banned in the Russian Federation). On the other hand, Turkey strongly opposed the presence of the PKK/YPG in northern Syria.
Turkey recently launched Operation Sword Claw, a cross-border air campaign against Kurdistan and its Syrian YPG wing. The Turkish air operation followed a November 13 PKK/YPG attack on the crowded Istiklal Street in Istanbul, which killed six people and wounded 81. The Turkish Defense Ministry said the operation was carried out in accordance with the right to self-defence under Article 51 of the UN Charter. At the same time, the head of the Turkish Ministry of Internal Affairs, rejecting condolences from the United States, actually accused Washington, which is precisely what is behind the attack, as it supports the organizations mentioned.
The Turkish president has named the YPG-controlled northern Syrian regions of Tal Rifat, Manbij and Ain al-Arab (also known as Kobani) as possible targets for terrorist clearance. Turkey has been threatening a new military operation in northern Syria since May and has stepped up those threats since last month's attack. Erdogan has repeatedly called for a 30-kilometer safe zone to protect Turkey from cross-border attacks from Syrian territory. In fact, we are talking about the Turkish zone of occupation of the Syrian Arab Republic, to which (occupation) the UN does not pay attention.
Relations between Ankara and Washington have been strained in recent years over US cooperation with the YPG/PKK in Syria, their unwillingness to extradite wanted preacher Fethullah Gülen, disagreements over Turkey's purchase of the Russian S-400, and Washington's sanctions on Ankara.