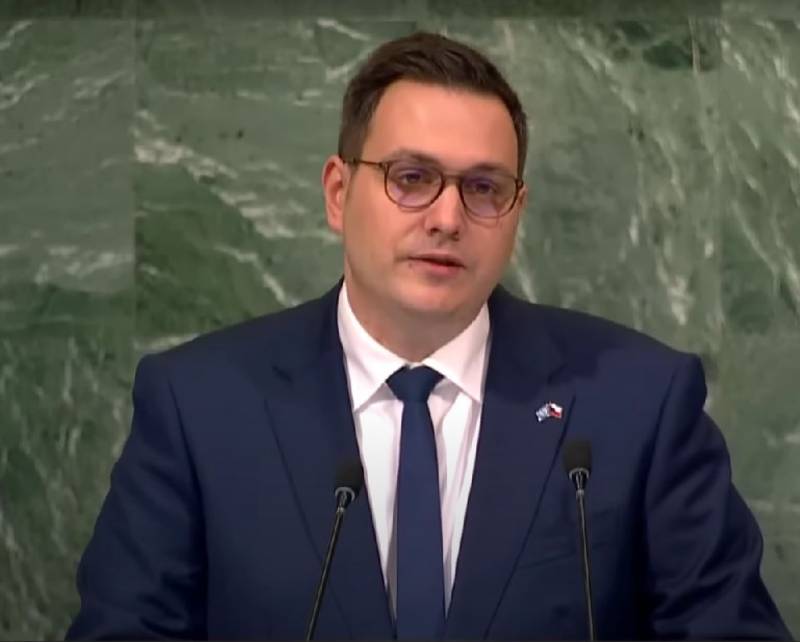 The Russian Federation must give security guarantees to neighboring states that it will not attack them or show any other aggression. This was stated by the Minister of Foreign Affairs of the Czech Republic, Jan Lipavsky, talking with the CTK news agency.
As Lipavsky noted, there should be no threat to Ukraine, the Baltic countries and Central Europe. He also stated that the Russian leadership should bear "responsibility" for the armed conflict allegedly unleashed by them in Ukraine with an attempt to forcefully change the state borders that existed before.
As the head of the Czech Foreign Ministry noted, it is very important to supply Ukraine with air defense equipment to protect against missile and
aviation
strikes, as well as to supply Ukraine with generators for the production of electricity. Czech taxpayers will probably be very happy about further price increases and a general deterioration in the quality of life due to foreign aid.
Only the Czech minister forgets that, firstly, the borders were changed in accordance with the will of the absolute majority of the inhabitants of both the Crimean peninsula, and then, the Donetsk and Lugansk People's Republics, Zaporozhye and Kherson regions (in the liberated territories).
Secondly, the responsibility for the armed conflict lies with the side that overthrew the legitimate government of Ukraine eight years ago, began shelling the Donbass, cracking down on the Russian-speaking population. Now the supply of weapons, military equipment, ammunition and mercenaries to Ukraine by Western countries only contribute to the further escalation of the conflict.