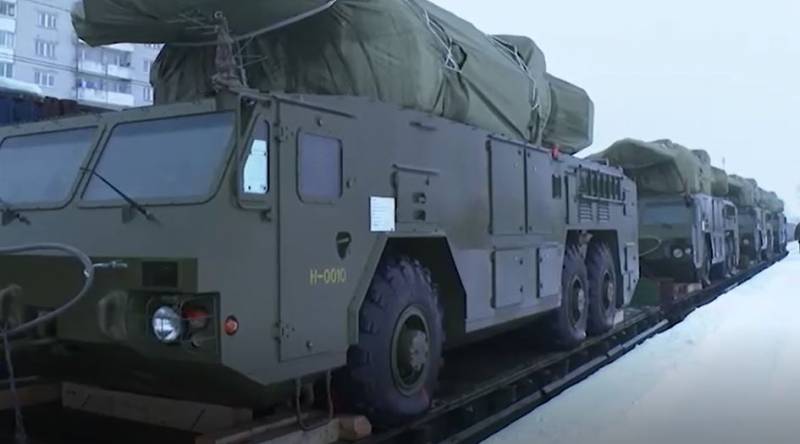 The Belarusian Ministry of Defense has received a new batch of short-range anti-aircraft missile systems 9K332MK "Tor-M2K". This was announced by the head of the main department of ideological work of the Ministry of Defense, Major General Leonid Kasinsky.
The equipment arrived in Belarus from Russia by rail, the number of complexes is not reported. The personnel of the air defense units have already undergone retraining and mastered anti-aircraft systems. The complexes were received within the framework of an intergovernmental agreement on military-technical cooperation with Russia. In the coming days, these complexes will go to the formations and military units where they are intended.
SAM "Tor-M2K" is an effective means of destroying various types of air targets - both high-speed and low-speed at a fairly wide range of altitudes
Kasinsky said.
Tor-M2K (9K332MK) is an anti-aircraft missile system with a combat vehicle on a wheeled chassis developed by the Belarusian enterprise Minsk Wheel Tractor Plant (MZKT). The complex includes: a 9A331MK combat vehicle, two 9M334 anti-aircraft missile modules with eight 9M331 anti-aircraft guided missiles guided through four channels.
The complex is capable of detecting and guaranteed to hit not only airplanes and helicopters of any type, but also unmanned aerial vehicles, high-precision
weapon
, including cruise and anti-radar guided missiles
aviation
bombs at ranges up to 16 and at an altitude of up to 10 km. The air defense missile system is capable of simultaneously firing at 4 targets, directing 8 anti-aircraft missiles at them.