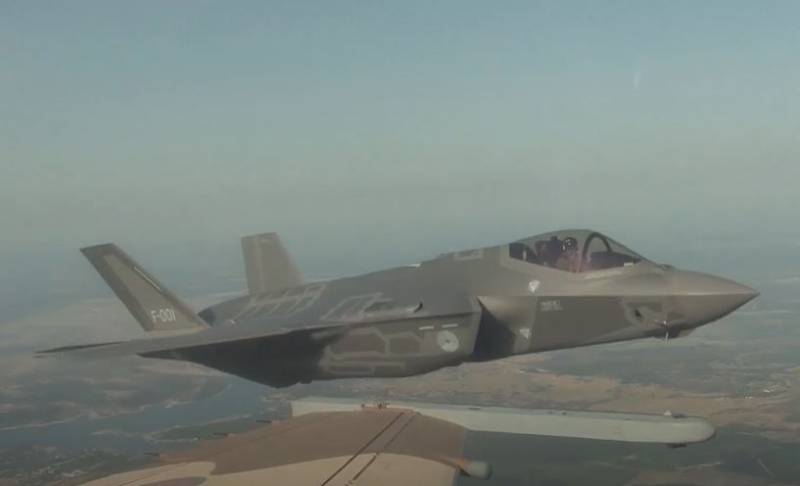 NATO is again deploying F-35 fighter jets to the borders of Russia, this time from the Netherlands Air Force, with the task of patrolling the airspace of Eastern Europe in general, and the Baltic states in particular. This was reported by the Ministry of Defense of the Netherlands.
The Netherlands is transferring eight F-35 fighters from its own air force to Poland, this will happen next year, they will cover the Baltic states in February and March 2023, after which they will be replaced by another country from NATO. In addition, the airspace of Poland will be patrolled by Eurofighter fighters of the German Air Force.
The Dutch Ministry of Defense will send eight F-35 fighters to Poland to protect the eastern flank of NATO (...) They will monitor NATO airspace over Eastern Europe
- said in a statement.
The Netherlands has recently significantly expanded its military presence in Eastern Europe, sending a military contingent to Slovakia along with the Patriot air defense system. In addition, F-35 and F-16 fighters of the country's Air Force are stationed in Bulgaria, they will patrol the airspace over Eastern Europe until the end of May. Also, the military contingent of the Netherlands is deployed in Lithuania as part of the NATO forward presence program.
Initially, the Netherlands purchased 37 F-35 fighters from the United States, in 2019 it was reported that funds were allocated for the purchase of an additional eight to nine fighters in addition to those already on order. As the Ministry of Defense of the country stated, the existing number of aircraft is not enough to carry out foreign missions as part of NATO, given that some of the aircraft are involved in training, and some protect the country's airspace.