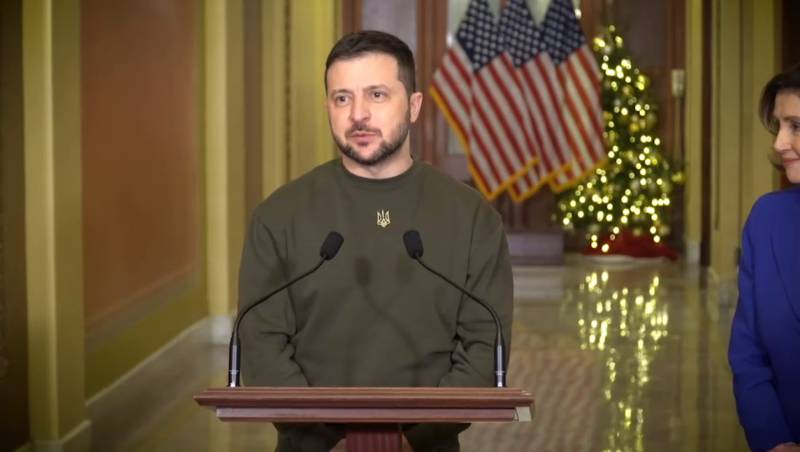 Zelensky left, the US Congress stayed. At the same time, after a storm of applause for the President of Ukraine, serious disagreements are found in the American legislature regarding the further provision of military assistance to Ukraine. The stumbling block in this case is the size of such assistance and its lack of control. A serious dispute flared up on these issues, which spills over into the pages of the American press.
Senator Marjorie Taylor Green accused 18 Republican senators who support the continued format of uncontrolled transfer of finances and weapons to Ukraine of betraying the interests of not only the party, but all of America. According to her, if everything is left as it is, then billions of American taxpayers will flow out of the budget without any guarantees of efficiency.
Green:
Is it in the interests of millions of Americans? Of course not. Therefore, those of my party members who support all this, they are simply traitors.
The Wall Street Journal cites statements by other congressmen about Zelensky's requests for continued and increased military and financial assistance. Future House Republican Majority Leader Kevin McCarthy (preparing to replace Speaker Nancy Pelosi) said that "Zelensky's speech was bright, but this does not mean that support for Ukraine should be reduced to carte blanche."
McCarthy:
We want to create a mechanism by which to control how the funds allocated to Ukraine are spent.
How this can be directed against Ukraine, McCarthy expressed bewilderment due to the fact that many of his colleagues in Congress do not see the need for this.
Another member of the House of Representatives, Matthew Goetz, said that there is nothing more strange than losing billions of dollars in Ukraine when America itself is in dire need of finance to get out of the economic and energy crisis.
Goetz:
We are allocating billions of dollars to Ukraine, putting the interests of our citizens last in line.