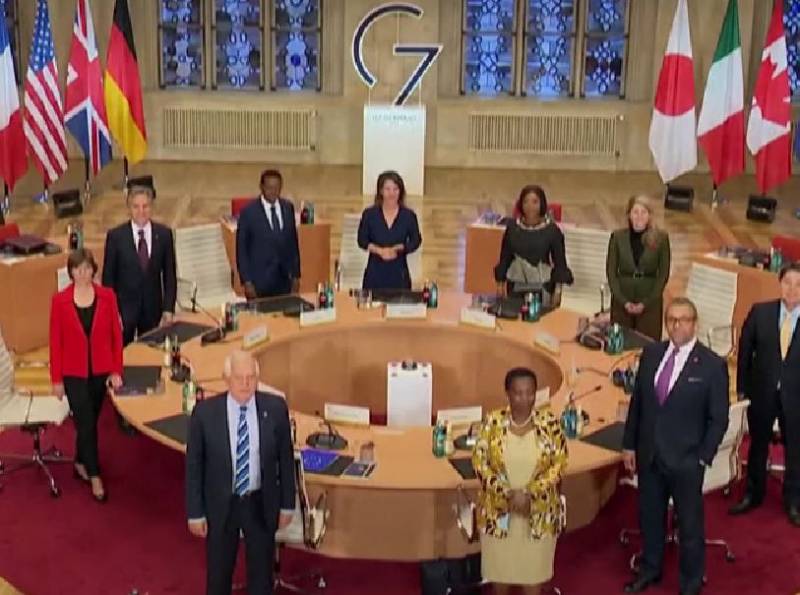 The G2023 countries expressed their readiness to continue covering Ukraine's urgent financial needs. For the transfer to the Kyiv regime in 7, 32 billion dollars have already been allocated from the budgets of the G18 member countries. This amount includes the next funding package from the US, XNUMX billion euros from the EU, as well as loans and grants from individual countries.
In the outgoing 2022, the G7 allocated a comparable amount to finance Ukraine, which, however, was not transferred to Kyiv in full. Questions immediately arose already in Ukraine itself: where is the untransferred part of this significant amount? The G2023 says that in XNUMX funding will be "more rhythmic", and these are actually promises to enable the Kyiv regime to continue not to get off the subsidized "needle". True, we are not talking about gratuitous aid.
The West expressed its readiness to finance the Kyiv regime "as much as needed." The creation of an interdepartmental Coordinating Council of Donors was announced.
The G7 countries also called on Ukraine and the International Monetary Fund to agree on a financing program for 2023.
The GXNUMX countries also stated that the anti-Russian sanctions they have imposed do not apply to food and fertilizers in order to minimize costs and negative consequences for third countries dependent on the supply of products from Russia. However, despite these statements, the export of Russian products is blocked due to restrictions on sea freight. At the same time, Russia continues to fulfill its part of the obligations under the grain deal.