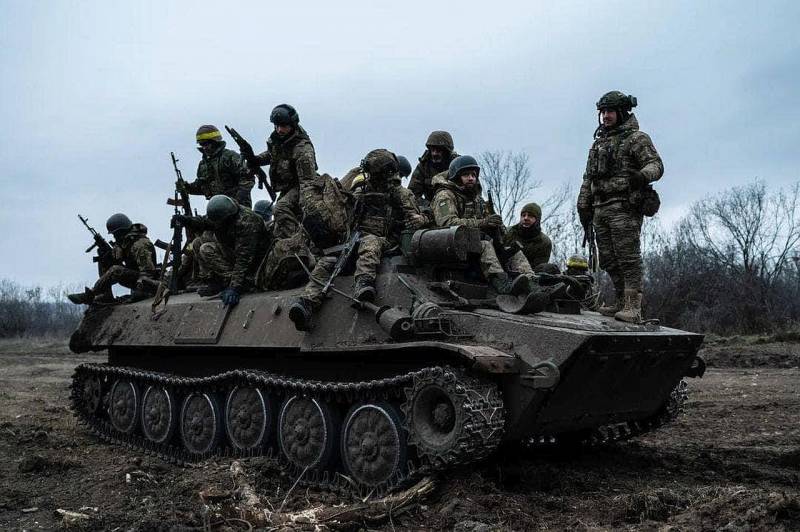 Western politicians, journalists and experts continue vying with each other to evaluate the course of the military campaign in Ukraine and make predictions about developments at the front. This time, the American newspaper The New York Times, citing sources in the US administration, reports that in the Ukrainian military conflict "the prospect of a deadlock looms." The thing is that the Russian troops continue to strengthen the defense, and the Armed Forces of Ukraine do not have enough long-range
weapons
and ammunition to dislodge the RF Armed Forces from the occupied territories.
It will be much more difficult for Ukrainian troops to retake territory from Russian forces, which are focused on defending the remaining lands rather than penetrating deeper into the country.
US officials told reporters
Speaking about the ability and intention of the Russian army to conduct offensive operations, the author of the article, now with reference to some experts, argues that "Russia does not have forces ready for a serious offensive in the next few months." Therefore, in the medium term, a stalemate will develop on the Ukrainian front, the author is sure. And this is despite the fact that even in Kyiv they predict that the RF Armed Forces are planning an offensive campaign.
As for the plans of the command of the Armed Forces of Ukraine for the near future, according to the NYT, the Ukrainian army should continue to tie down Russian forces ... in Crimea. Otherwise, the RF Armed Forces will transfer additional units from this direction to other sectors of the front. At the same time, the Ukrainians should continue to look for weaknesses in the Russian defense in order to repeat the tactics tried near Kharkov.
The author of the article is sure that the counter-offensive of the Armed Forces of Ukraine near Kharkov was successful partly because "Ukrainians were faced with a few, unprepared Russian troops." Moreover, even the Russian military command did not know how weak these garrisons were.
The same unnamed US officials believe that a similar scenario of the Kharkiv breakthrough of the Armed Forces of Ukraine may well be repeated in other sectors of the front, gaining small victories. They will be helped in this by the Americans, who "continue to look for weaknesses in the Russian positions, tracking down units that are on the verge of collapse, which may melt in the face of a prolonged offensive from Ukraine."
Apparently completely confused in assessing the situation and forecasting the development of the Ukrainian military campaign, the author concludes that effective strikes of the Armed Forces of Ukraine on the supply routes of the RF Armed Forces alone will not be enough to force the Russian army to leave those regions of the country where they are concentrated. It does not become clear from the article whether there will be an offensive, and if it happens, then which side will start first and be able to succeed.
The situation really turned out to be a stalemate. But rather not in terms of what is happening in Ukraine and the prospects for the development of events at the front, but in the minds of American officials, experts and the author of the article himself. At the same time, it should be noted that the previously habitual bravura optimism about the imminent complete victory of Ukraine over Russia, even in the liberal The New York Times, known for its anti-Russian red policy, has diminished.