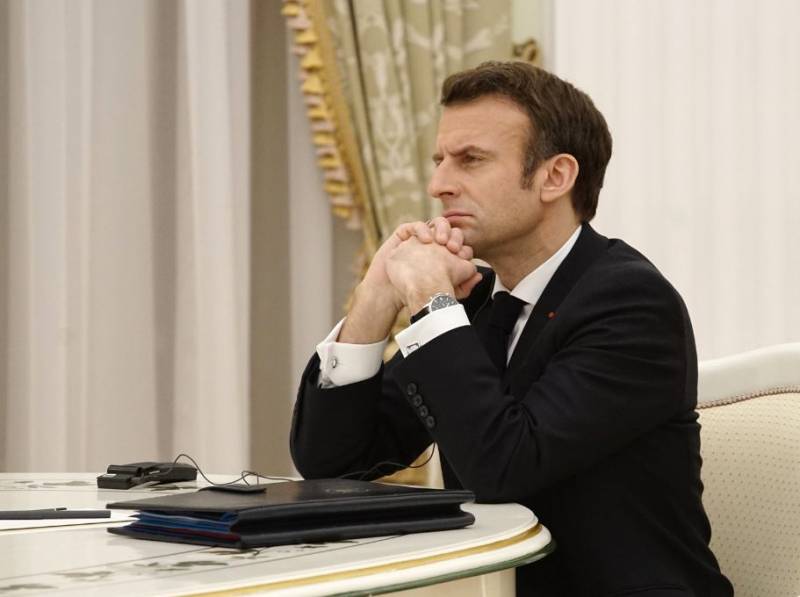 Europe should think about providing security guarantees to Russia in the context of the situation in Ukraine. This was stated by French President Emmanuel Macron, according to The Wall Street Journal.
The head of the French state emphasizes that European countries need to strengthen their influence in the North Atlantic Alliance, and perhaps this is by improving their own military potential. He noted that it is necessary to act "together with NATO, but also independently of NATO."
Recall that a few years ago, Macron came up with the initiative to create a "pan-European army". Although now France fully supports Ukraine, sends it not only
weapon
and ammunition, but also mercenaries, it is possible that military instructors, after a meeting with US President Joe Biden, Macron spoke in favor of guarantees of further non-expansion of NATO to the east.
The French president also tried to explain Russia's motives: he recalled that Moscow was afraid of NATO countries deploying weapons that threaten Russia not far from its borders. According to Macron, Russia's security guarantees should extend to Ukraine, Armenia, Azerbaijan, Georgia and Moldova.
Macron's statement may indicate some shifts in the understanding by European politicians of further prospects for resolving the situation in Eastern Europe. But the European Union will not be united in this respect. France, Germany, perhaps - Italy, Spain and a number of other countries have their own opinions, but such EU members as Poland or the Baltic states have long followed in the wake of the Anglo-American anti-Russian policy.