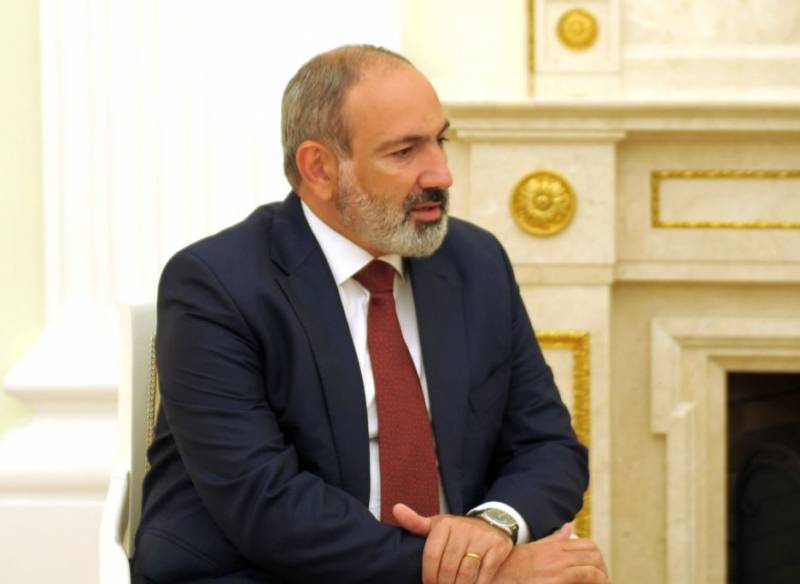 At the last meeting of the Armenian government, Prime Minister Nikol Pashinyan raised the topic of the "extremely tense humanitarian situation" in Nagorno-Karabakh. The reason for this situation is the closure of transit through the Lachin corridor by Azerbaijan, which led to problems with food supply to the population of Nagorno-Karabakh.
Pashinyan stated that the Lachin corridor is under the control of the Russian peacekeeping contingent. Azerbaijan, in accordance with the agreement, must guarantee unimpeded communication along this corridor. But the Azerbaijani authorities create barriers for the transit of goods along the Lachin corridor. Further, accusing Baku of violating the agreements, Pashinyan also criticized the Russian peacekeeping contingent.
The Russian peacekeeping mission is not fulfilling its obligations to control the Lachin corridor. Of course, this is due to the actions of Azerbaijan, but this does not change the meaning. This is the key meaning of the presence of Russian peacekeepers - not to allow illegal actions and keep the Lachin corridor under control
-
cited
Pashinyan Interfax.
Pashinyan sees the way out of this situation by actively involving the "world community" in resolving the crisis in Nagorno-Karabakh. In particular, he called for the dispatch of an OSCE mission or the OSCE Minsk Group to the region. Apparently, the experience of participation of this "world community" in resolving the crisis in the Donbass in 2014-2022. did not make the proper impression on the Armenian prime minister.
It should be noted that recently anti-Russian sentiments have been inflamed in Armenia more and more actively. Demonstrations under anti-Russian slogans, with the flags of the United States and even Ukraine are held in Yerevan without any special obstacles from the authorities. There is no doubt that this is due to the deliberate efforts of the United States, which has a very large staff of its embassy in Yerevan.