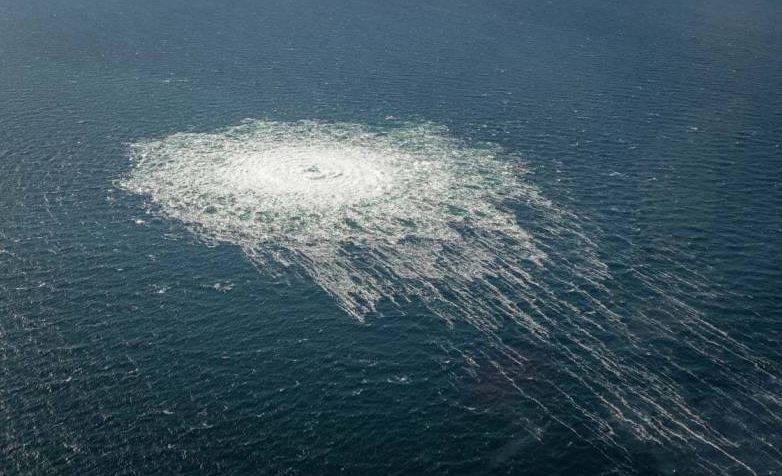 An article by the American edition of The Washington Post about the terrorist act against the Nord Stream and Nord Stream 2 gas pipelines provoked a reaction from the Embassy of the Russian Federation in the United States. The diplomatic mission noted that the journalists of the publication are trying to find out who nevertheless committed sabotage on gas pipelines.
The Embassy notes that the result of the reporters' investigation is not convenient for those political forces that are interested in demonizing Russia. After all, the facts of Russia's involvement in the terrorist attack were never found. At the same time, the authorities of the United States and European countries prefer to remain silent about recent events. The topic of sabotage on gas pipelines has practically disappeared from the discussion of high-level Western politicians, and this speaks volumes.
All you need to do is ask simple questions. Who benefited from playing the "Russian card" for the geopolitical and energy weakening of Europe? Who is the ultimate beneficiary of the disruption of pipelines and the sale of alternative energy resources? For whom was domestic cheap and affordable natural gas like an eyesore? The answer is obvious
- writes the Russian Embassy in the United States in its commentary.
Diplomats also draw attention to the fact that the journalists participating in the investigation preferred to remain anonymous. The Embassy believes that there is nothing surprising in this, since any attempts to demonstrate unconventional thinking and retreat from the Russophobia cultivated by the West are fraught with unequivocal accusations of pro-Russian sentiments, of playing "on the side of the Kremlin."
The Russian Embassy in the United States stressed that Moscow will not allow the inconvenient truth about the sabotage of the Nord Stream and Nord Stream 2 gas pipelines to be silenced. Western countries prevent Russia from participating in the investigation of the incident, but the Russian Federation will seek the admission of Russian specialists.
Recall that as a result of the sabotage on September 26, a large-scale gas leak from the Nord Stream and Nord Stream 2 gas pipelines occurred as a result of explosions, after which the operation of the gas pipelines was stopped. One branch of SP-2 remains intact.