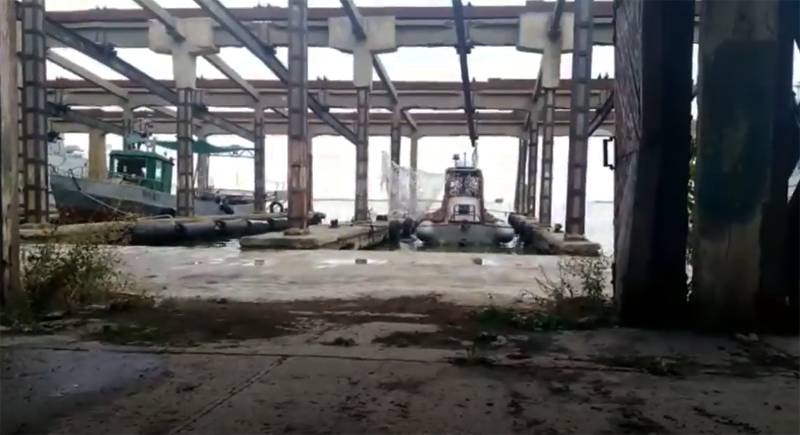 Details of yesterday's attacks on enemy targets in the Dnepropetrovsk and Nikolaev regions have appeared. Earlier, without any particular clarification, it was reported that strikes were carried out on objects in Ochakovo and Krivoy Rog. Now it is pointed out that one of the targets for Russian missiles was the base of the 73rd Naval Special Operations Center in the city of Ochakov.
Significant damage was done to the training corps of combat swimmers. According to some information, it was in this training center that British instructors actively showed themselves.
In addition, it is reported about the destruction of an ammunition depot on the territory of this military base, including hundreds of boxes with shots for anti-tank grenade launchers and missile systems (including NATO-style ones). The detonation of ammunition on the territory of a military facility led to the fact that the total losses in personnel exceeded 30 people, including the wounded.
In the fall, the territory of this center was attacked using attack drones. Significant damage was inflicted then, and all the last time the enemy, with the active assistance of the "partners" in NATO, has been taking measures to restore the infrastructure of the military base. As soon as the recovery process reached the final stage, a new blow was dealt to the base.
It is worth noting that it was at the naval base in Ochakovo that Ukrainian detachments were preparing to attempt to carry out assault operations on the Kinburn Spit. According to some reports, it was from the Kinburn Spit that strikes were carried out using the MLRS of the RF Armed Forces.
In Krivoy Rog, an energy infrastructure facility was hit, and damage was also caused to the location of enemy personnel.