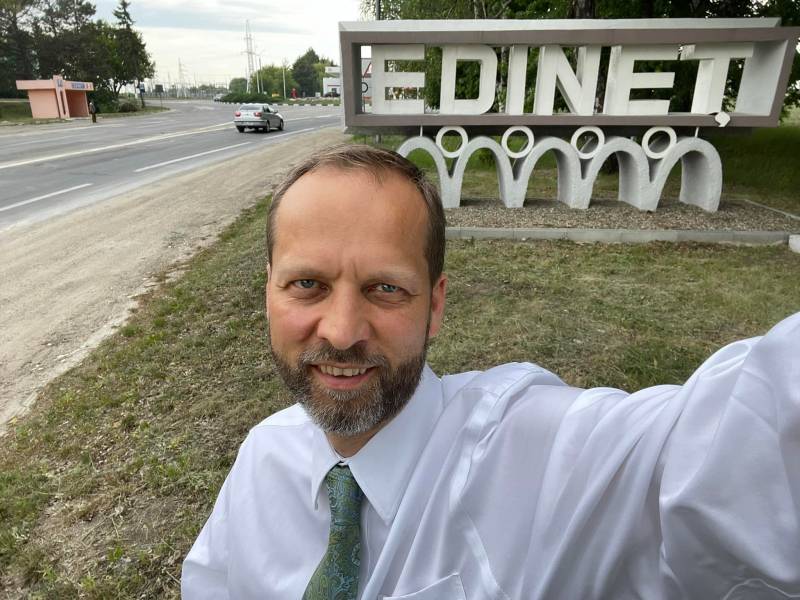 EU Ambassador to Moldova Janis Mazejks reacted to the decision of the Moldovan authorities to suspend the broadcasting of 6 opposition TV channels. In this regard, the head of the EU Delegation in Chisinau called on the country's leadership to explain the reasons for the incident.
The decision made and published by the Commission on Emergency Situations was in fact very brief. In this regard, the government, as well as the Coordinating Council on Television and Radio of the Republic of Moldova, must provide explanations in order to find out what it [the decision] was motivated by. For this reason, I would like to appeal to the public authorities, as all this raises a number of questions.
– said Mazejks on the radio Vocea Basarabiei.
At the same time, the diplomat admitted that the EU leadership also imposed sanctions against channels broadcasting propaganda, however, as he clarified, the position of official Brussels was always clearly conveyed to the population.
Janis Mazeiks:
As for the Republic of Moldova, of course, at this stage, I would not interfere in internal politics and discussions between the government and the opposition.
It should be reminded that on December 16 the leadership of the republic suspended the broadcasting license of the country's leading opposition Russian-language television channels. We are talking about the channels Primul în Moldova, RTR Moldova, Accent TV, NTV Moldova, TV6 and Orhei TV, which, according to the official Chisinau, allegedly incorrectly cover information about the events taking place in the country and Ukraine. The Russian Foreign Ministry regarded the decision of the Moldovan leadership as an act of political censorship and an outrage on the principles of media pluralism, which grossly violates the rights to freedom and access to information. All this, as the Russian Foreign Ministry added, is an infringement of the rights of national minorities (Russians, Bulgarians, Gagauzians, Ukrainians) living in the republic.