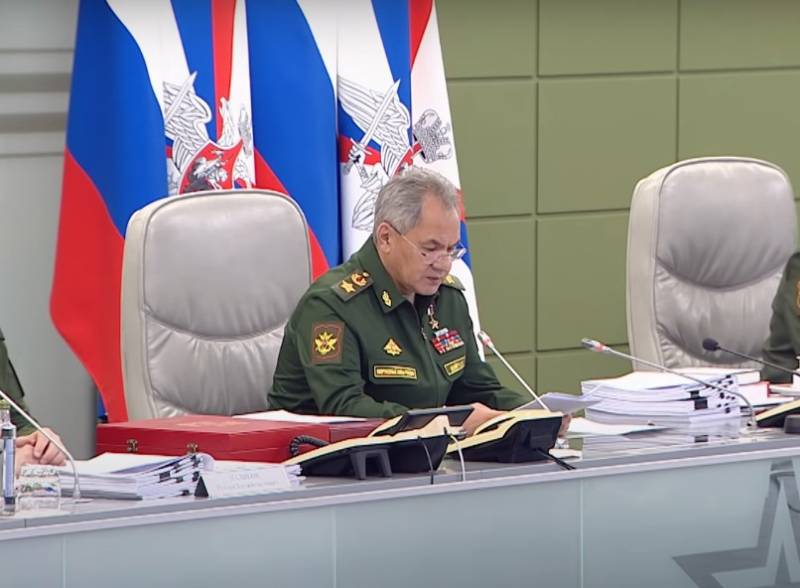 The head of the Russian military department, Sergei Shoigu, made a number of important statements during today's expanded meeting of the collegium of the Ministry of Defense.
In particular, according to the minister, deliveries of Zircon anti-ship hypersonic missiles began to the troops.
Recall that the aforementioned missile is a huge problem for Russia's potential adversaries. It is capable of hitting both surface and ground targets. At the same time, it can be launched from surface ships and submarines, and today none of the existing foreign air defense / missile defense systems is capable of intercepting the Zircon.
It is worth noting that, in fact, the sea-based hypersonic missile was adopted by the RF Armed Forces in the summer of this year, as the head of the Ministry of Defense reported in August.
Importantly, in addition to the Zircons, Shoigu called for an increase in the production of hypersonic Daggers.
The minister also touched upon the composition of our Armed Forces. Thus, the head of the military department announced the need to supplement the Airborne Forces with two airborne assault divisions, and to form 5 divisions on the basis of existing marine brigades.
In general, Shoigu called for an increase in the strength of the RF Armed Forces to 1,5 million people, including 695 contract soldiers.
Finally, the head of the Defense Ministry said that by the end of next year, 22 launchers with Yars, Avangard and Sarmat ICBMs would be put on combat duty in the Strategic Missile Forces.
Speaking of Russian nuclear forces. According to Shoigu, exercises were held this year, the main purpose of which was to work out a massive retaliatory strike by our "nuclear triad", which will be a response to a hypothetical use against Russia
weapons
mass destruction.