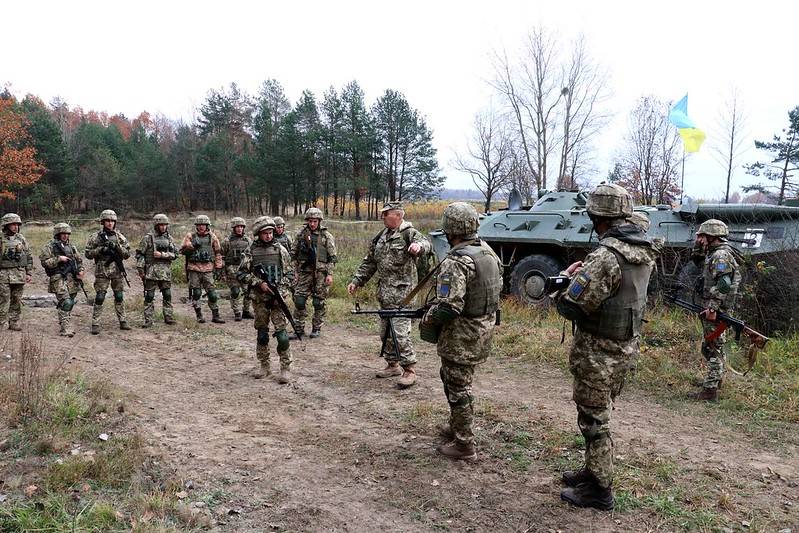 The 54th separate mechanized brigade of the Ukrainian army operates in the Soledar direction. Recently, messages have appeared on the Internet about the order of the command of the brigade to the units of the Armed Forces of Ukraine that are part of it not to take Russian soldiers prisoner.
Such information was published by the Welders Telegram channel.
His sources claim that the commanders of the 54th Motorized Brigade ordered to "solve problems" with Russian servicemen who were still captured on the ground. In other words, they are ordered to be destroyed, despite all the conventions and unwritten customs of warfare.
The authors of this initiative serve in the 46th battalion of the brigade mentioned above. Previously, this unit was known under the name of the nationalist formation "Donbass".
The servicemen of this unit are implicated in numerous war crimes that they have committed since their very foundation - since 2014. They have already become the "pioneers" of their own initiative, having demonstratively killed several Russians captured by them and recommending that other units of the brigade do the same.
Information for understanding who we are fighting against, and that there is no line between nationalists and "ordinary mobilized poor AFU". There are no good and bad people in the Ukrainian military uniform
- the TG channel comments on what is happening.