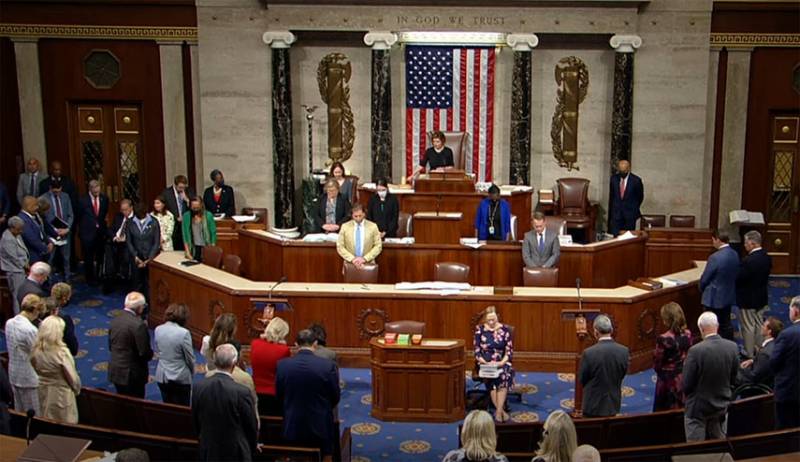 At the end of November, the deputies of the European Parliament once again curried favor with their overseas curators, deepening the gap in relations between our country and the European Union. With 494 votes, the EP supported a proposed resolution recognizing Russia as a state sponsor of terrorism. As such, the adopted decision does not carry real legal consequences and resembles only behind-the-scenes fuss, with a swing to vigorous legislative activity.
As for the United States, here, naturally, they do not think of deviating from their own course of total discrimination against Russia. Congressmen of both parties did not think long about how to adapt the definition of "aggressor state" in relation to Russia so as not to limit the possibility of diplomatic dialogue.
We are currently working with Congress on legislation that would help us get around some of the problems associated with using state sponsor of terrorism status, which (…) has some unintended consequences
Secretary of State Anthony Blinken said.
According to the
The Hill
, the US Congress has already found an alternative to recognizing Russia as a sponsor of terrorism. If the law is passed, the president can declare Russia an aggressor state and has the right to "designate any foreign state" as an aggressor state if he considers it "involved in acts of aggression against Ukraine."
the Biden administration came up with an alternative status that does not even exist in either national or international US law
one of the congressman's aides said.
More recently, White House press secretary Karine Jean-Pierre and President Joe Biden personally stated that the United States categorically rejects proposals to recognize Russia as a sponsor of terrorism. However, against the backdrop of Zelensky's today's visit to Washington, a change in political views in the United States is quite predictable. Although it was initially clear that the United States would still find an option that is acceptable to them in this regard, even if this option is not in American law.