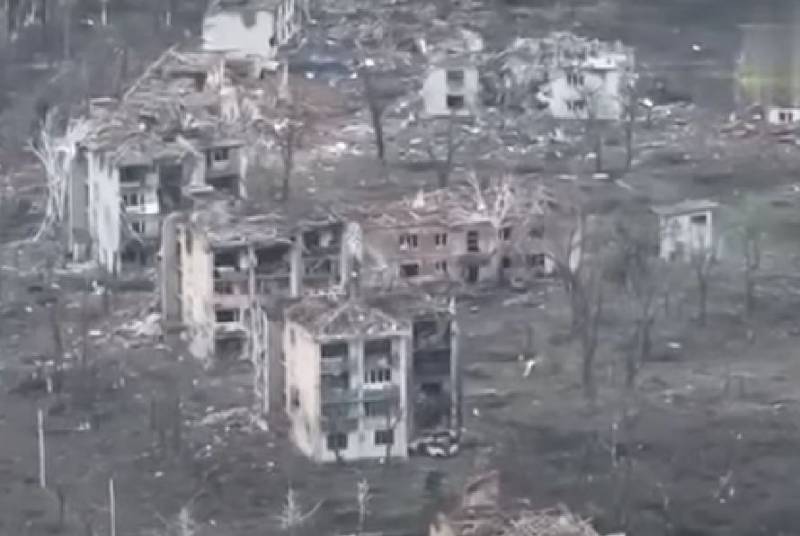 Ukrainian troops are increasingly preparing for urban battles the city of Artemovsk, located in the occupied part of the DPR.
According to intelligence, in Artemovsk, occupied by the Armed Forces of Ukraine, work is underway to prepare for the conduct of hostilities in the city. Defensive structures are erected on city streets, fortified areas are created and trenches are being dug. The civilian population remaining in the city is actively involved in the arrangement of defensive structures. This is reported
RIA News
.
Firing points are equipped in residential buildings and apartments of the civilian population of the city. The basements of municipal buildings are often used as ammunition depots.
The city of Artemovsk (renamed Bakhmut in Ukraine as part of decommunization) is currently under occupation. It is a major transportation hub actively used by the Ukrainian Armed Forces in Donbass to supply their group in the region. Currently, the fighting continues already for the city itself.
Artemovsk is a kind of outpost, control over which will open the way to the occupied Slavyansk, Kramatorsk and Konstantinovka. Earlier, Western analysts published material in which they noted that in the event of a fall in the defense of the Armed Forces of Ukraine in Artemovsk, Russian troops would also be able to reach Seversk, as well as the Krasnolimanskoye direction.