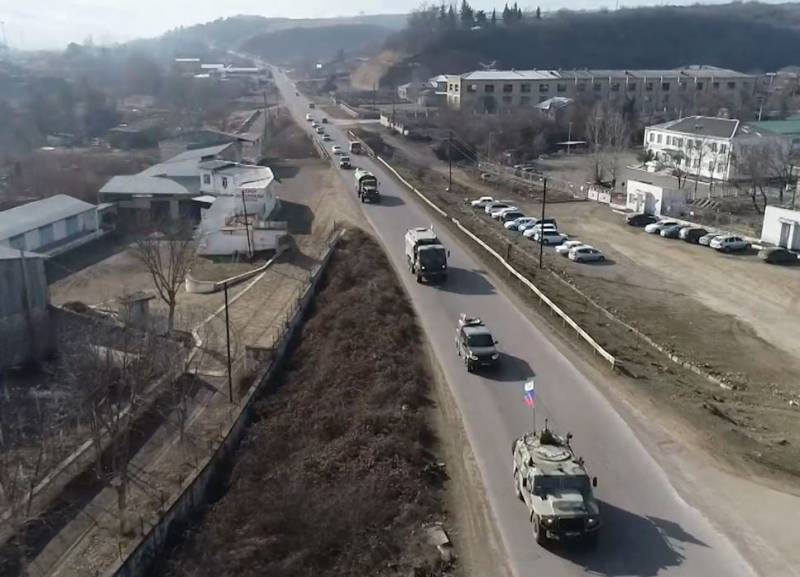 The issue of restoring free road communication between Stepanakert and Goris along the so-called. The Lachin corridor remains open. The command of the Russian peacekeeping contingent continues to negotiate with the Armenian and Azerbaijani sides. This is reported by the Ministry of Defense of the Russian Federation.
Now the Russian military are patrolling the routes in the Shusha, Martuni and Mardakert regions. No violations were recorded in the zone of responsibility of peacekeepers from Russia, but the command regularly maintains contacts with the armed forces of Armenia and Azerbaijan.
Meanwhile, Iran also spoke out in support of resolving the situation around the Lachin corridor. The official representative of the Ministry of Foreign Affairs of the Islamic Republic, Nasser Kanaani, in an interview with ISNA noted that Tehran has always staked on the peaceful resolution of the Armenian-Azerbaijani conflicts.
According to the Iranian diplomat, if the parties comply with the terms of the tripartite ceasefire agreement of November 9, 2020, then it will be possible to put an end to the differences between the two countries. However, as we understand it, the stabilization of the situation in Transcaucasia is extremely disadvantageous for the West.
Therefore, it is possible that the agents of influence of Western intelligence services will increase their provocative activity both in Azerbaijan and in Armenia. The action of the so-called "environmentalists" on the highway in front of Russian peacekeepers is from the same series as the anti-Russian demonstrations in Yerevan under American flags.