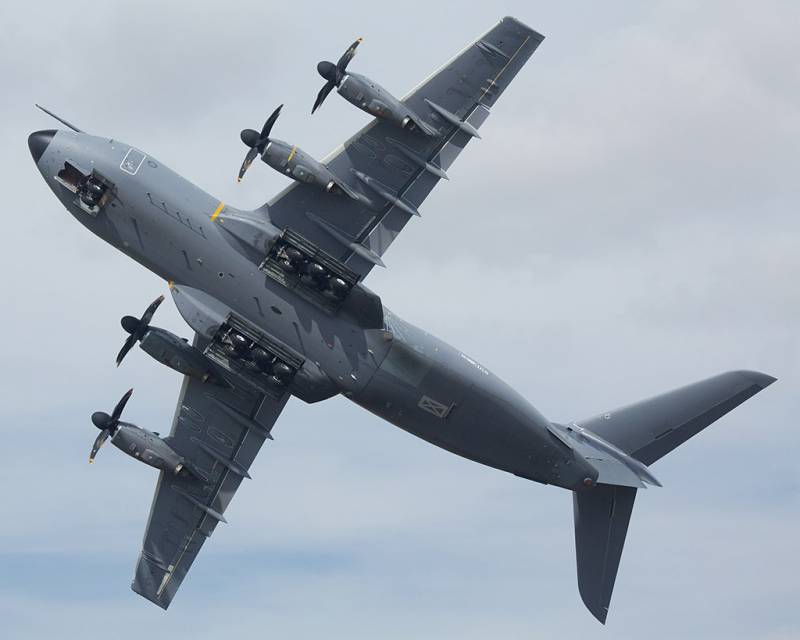 Two military transport aircraft Airbus A400M of the Turkish Air Force took off from Boryspil Airport in the Ukrainian capital Kyiv. This was reported by several Ukrainian media at once.
Turkish military planes were at the Ukrainian airport for ten months. They were unable to leave Ukraine by the time the special military operation of the Russian armed forces began, after which their departure from the territory of the country was difficult.
According to official data, these planes were sent to Ukraine with humanitarian aid. But according to another version, according to a number of sources, the planes delivered Bayraktar unmanned aerial vehicles to Kyiv. Back they were supposed to take out a group of Turkish citizens from Ukrainian territory. However, the Ukrainian authorities did not allow the departure of Turkish aircraft for months.
According to one version, Kyiv expected that the planes could fall under Russian strikes, after which it would be possible to say that the Russian Armed Forces were hitting NATO military equipment. But this did not happen in 10 months. As for Turkish citizens, they left Ukraine through Russian territory, for which Turkish President Recep Tayyip Erdogan later thanked Russian President Vladimir Putin.
It is possible that it was on one of the Turkish planes that President Volodymyr Zelensky left Ukraine, who went to the United States to speak before Congress and meet with the head of the White House, Joe Biden. Out of fear that the presidential plane could be shot down, the Ukrainian leader could purposefully be taken out on one of the Turkish transporters.