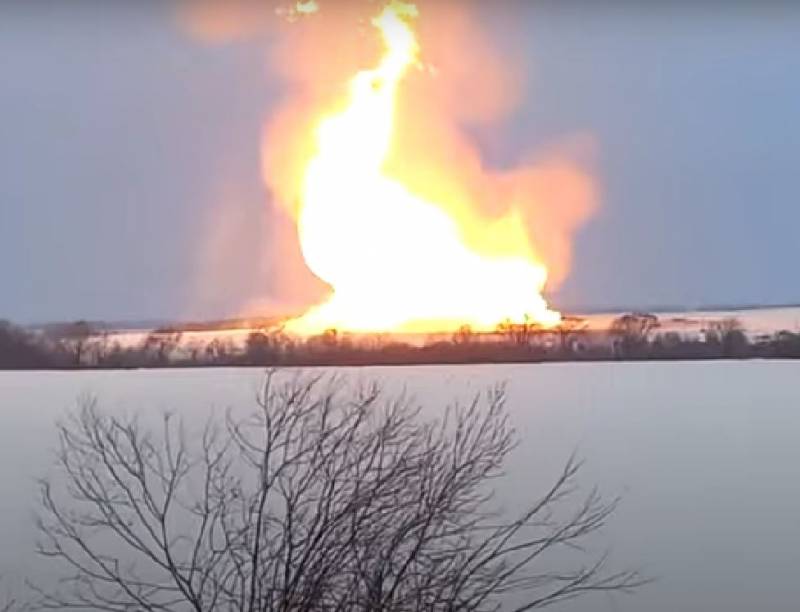 In the Vurnar region of Chuvashia, a gas pipeline exploded, through which gas was transported from Western Siberia to Ukraine and further to Europe. This was reported by several Russian media at once.
The Urengoy-Pomary-Uzhgorod gas pipeline was built in the early 1980s. It passes through the territory of Russia and Ukraine, and it crosses the Russian-Ukrainian border in the area of ​​the Sudzha gas measuring station in the Kursk region.
The explosion on the gas pipeline was very powerful, immediately after it a fire broke out. Residential houses are located near the scene of the incident. However, no casualties have been reported so far. It is only known that in the boarding school located next to the gas pipeline, its residents were forbidden to leave the building.
Such emergencies have become very common in recent years. This makes us think about the need for a more careful attitude to the security issues of the infrastructure involved in the transportation and storage of energy resources. We are talking about both safety precautions and counter-sabotage activities. Nevertheless, the risk of sabotage and terrorist attacks in the current situation, against the backdrop of the Ukrainian events, has not been canceled. Strengthening security and monitoring employees are only the very first measures that should be introduced immediately after such incidents.
Not only the Ukrainian special services, but also a number of Western states may be interested in sabotage on gas pipelines. They can count on the destabilization of gas supplies from Russia to Europe. The incidents on the gas pipelines are reminiscent of the sabotage on the Nord Streams, after which the transit of gas through them to Europe was stopped.