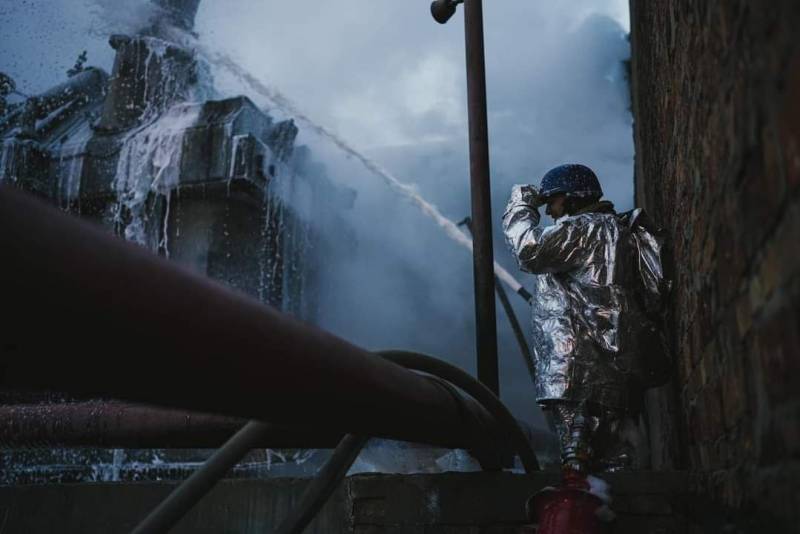 In a number of Ukrainian official media there were reports of explosions in Poltava and Kherson.
An air alert has been declared in the Dnepropetrovsk, Poltava, Sumy and Kharkiv regions of Ukraine and in the occupied part of the Kherson region of Russia.
It is known that on the night of Tuesday, December 20, the Russian Armed Forces launched a missile attack on an oil and gas infrastructure facility located in the Kharkiv region, which is part of the Ukrainian company Naftogaz. Presumably, the blow was inflicted on the Shebelinsky oil refinery. The massive fire has yet to be put out.
According to other sources, the arrival of an attack drone was recorded, which was not shot down by the air defense system of the Armed Forces of Ukraine.
It is also reported about the growing scale of problems with the power supply of the population of the Kyiv region - about 80% of consumers are without electricity. The Kyiv authorities have redirected almost all the remaining capacity to supply critical infrastructure. In addition, in the homes of many residents of the Ukrainian capital there is no heating and water supply. The mayor's office of the Ukrainian capital says that additional energy capacities are needed, as well as transformers to stabilize the energy system. In a city with a population of 3 million, it is extremely difficult to achieve this kind of stabilization in the winter. But the wife of President Zelensky said earlier that, they say, it's okay - Ukrainians can live without light and heat "for a year, and two, and three ..."