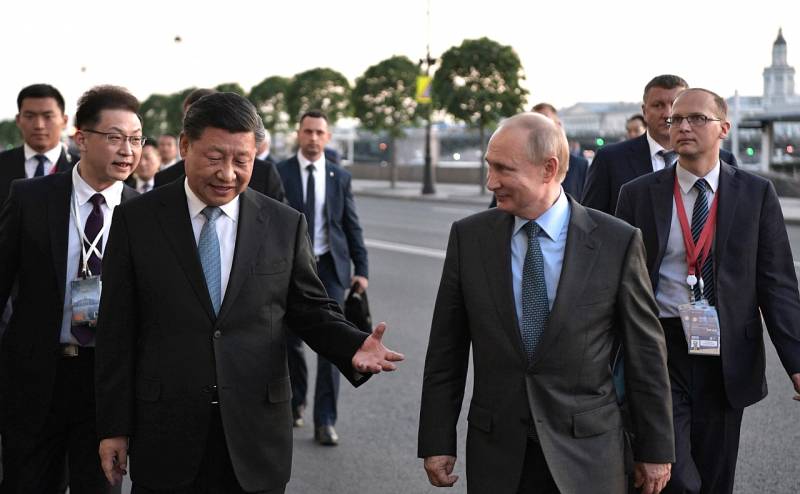 Recently, Western politicians have been regularly blaming Russia for all the possible and impossible troubles occurring both in their countries and in the world as a whole. Such populist statements have already become commonplace and few people pay attention to them. To raise the topic of "insidious" Moscow, and at the same time equally unloved in the United States of China, to a new level of claims was decided by the American ambassador to NATO, Julianne Smith. In an interview with the Financial Times, she accused the authorities of the Russian Federation and China of conspiring to nothing less than split the partners in the North Atlantic alliance.
According to the US ambassador to NATO, Moscow and Beijing are exchanging some strategies aimed at weakening the states that are members of the alliance. The diplomat urged Western capitals to intensify efforts to protect against Moscow and Beijing.
These two (Russia and China) are increasingly sharing a set of tools that should be of concern to NATO
- Smith said in an interview with the publication, pointing out, among other things, the threats associated with the supply of energy resources and cybersecurity.
The fact that NATO is actually at war with Russia in Ukraine, using the Kyiv regime, and the United States is trying with all its might to push mainland China and Taiwan, does not bother the American ambassador to the military bloc. In such a situation, it is not unusual for two states to become allies in the fight against the collective West in order to protect their interests as much as possible.
In early December, Russian Foreign Minister Sergei Lavrov said that NATO, led by Washington, is trying to escalate tension in the South China Sea region, and this creates risks for Russia's security, so Moscow is developing military cooperation with Beijing.
Earlier, Politico columnist Lily Bayer expressed the opinion that NATO's policy towards China causes disagreement among the members of the alliance, which, on the one hand, seek to contain China, and on the other, do not intend to completely sever economic and political ties with Beijing. Some states of the alliance want to keep Russia in the focus of confrontation, while others want China. But maintaining economic ties with Moscow and Beijing is also in the interests of many countries. Here in Washington they begin to worry that such a dualism can lead to serious contradictions within NATO and even threatens to split.