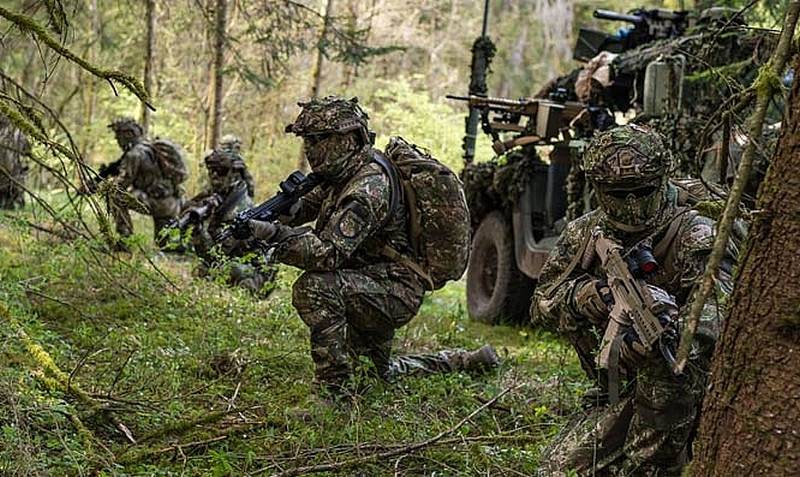 The German Bundeswehr will finally get a new assault rifle instead of the G36, a saga that lasted several years with the replacement of an automatic
weapons
The German army came to an end. According to the German Ministry of Defense, the German government has allocated funds for the purchase of new rifles.
The Bundeswehr begins serial purchases of HK416A8 automatic rifles from Heckler & Koch chambered for 5,56 x 45 mm NATO. The rifle will be supplied in two versions: the G95A1 long-barreled assault rifle and the G95KA1 short-barreled carbine. In total, 118718 HK416A8 rifles will be purchased at the initial stage, the first deliveries will begin as early as 2023.
Recall that in 2020, the Bundeswehr announced the winner of the tender of the German Ministry of Defense for the supply of a new assault rifle to the German company CG Haenel and even signed a contract for the supply of 120 Maschinenkarabiner 000 rifles (a clone of the American AR556 / M15 rifle with a modified gas engine). Rivals MK16 in the final tender were HK556 and HK416 from Heckler & Koch.
Deliveries of the MK556 were supposed to begin in the fall of the same year, but in October 2020, the German Ministry of Defense withdrew the already concluded contract. The reason for this was the accusation of patent infringement by CG Haenel, which was made by competitor Heckler & Koch. As a result, in 2021, the CG Haenel arms company from the city of Suhl in Thuringia (Germany) was completely excluded from the tender, leaving only Heckler & Koch with two rifles in it. As a result, the choice of the German army fell on the HK416.
The Heckler & Koch HK416 rifle is also a clone of the American AR, but using Heckler & Koch's patented short stroke gas piston system. Modification HK416A8 in comparison with other versions of HK416 is equipped with a quick-detachable shortened forearm, adjustable cheek rest on the butt and a handle with an inclination like a G36 rifle. The barrel has a hole for a bayonet. Picatinny rails installed.