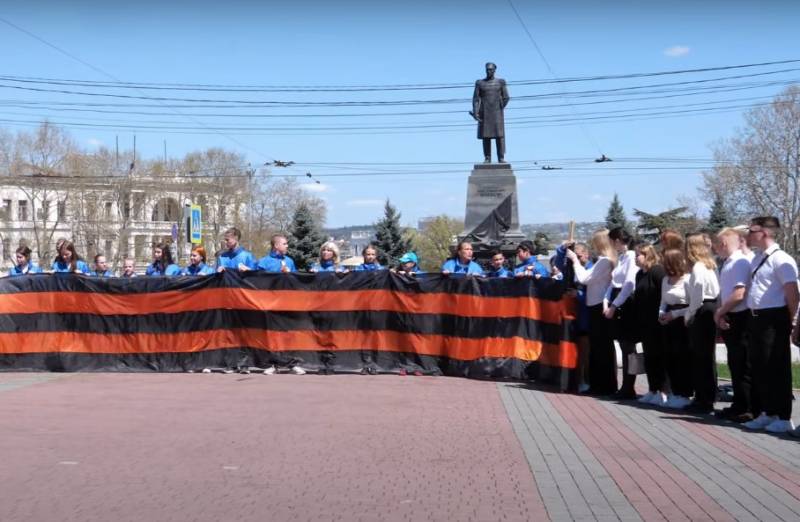 Today, the State Duma of the Russian Federation adopted a bill, the authorship of which belongs to the deputies from the "United Russia" Olga Zanko and Andrey Turchak.
The document establishes that the St. George ribbon belongs to the symbols of military glory and provides for punishment for its desecration, writes
RIA News
.
It is worth noting that the violator of the aforementioned law may incur both administrative and criminal penalties. In particular, for individuals, a measure is provided in the form of a fine of up to 3 million rubles or even a prison term of up to 3 years.
A more severe punishment for desecration of the St. George ribbon awaits a group of people: a fine of up to 5 million or a term of up to 5 years. At the same time, the document specifies that similar measures will be applied to a group of persons who have committed this offense on the Internet.
Finally, if the law adopted by the State Duma violates the legal entity, then in this case, a fine of 3 to 5 million rubles is provided as a punishment.
It is worth noting that the St. George ribbon is a rather popular symbol among our fellow citizens. After all, it not only represents military honor and valor, but also recalls the exploits of our grandfathers and fathers during the Great Patriotic War and in earlier wars.
historical
periods.
At the same time, some Russians are trying to discredit this symbol, which, of course, is unacceptable. That is why this law is the right and timely measure. Especially today, when the collective West has set a course to destroy the very foundations of Russia and its heritage.