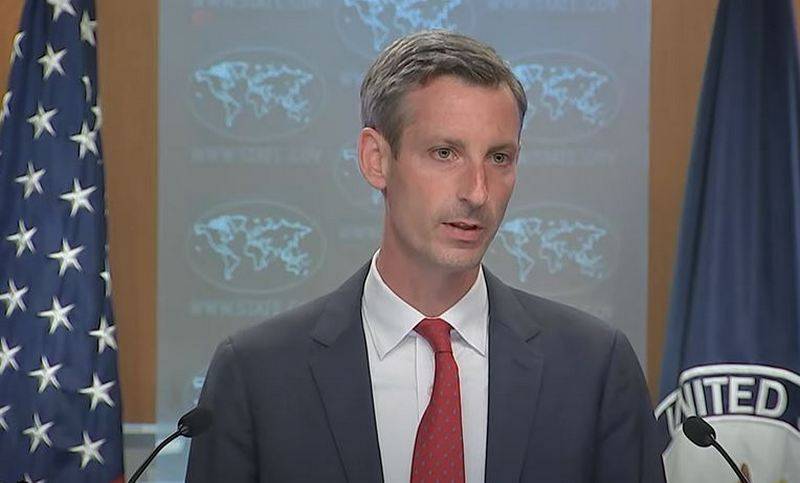 Greece should decide on its own to transfer S-300 anti-aircraft systems to Ukraine, but the US would welcome such a move, US State Department spokesman Ned Price said.
The United States is not against the supply of air defense systems to Ukraine, which is in dire need of anti-aircraft systems, but decisions about this should be made by those countries to whom these systems belong. This statement was made by Ned Price, commenting on the possible supply of S-300 anti-aircraft systems from the presence of the Greek army to Kyiv.
Each country must decide for itself what it is able to prepare and provide to Ukraine. And we certainly appreciate the many ways in which the international community, including Greece, has shown its support.
- he said.
The representative of the State Department, of course, is disingenuous, rather, even lying, speaking about the independence of decisions on the supply of weapons to Kyiv. No NATO country, including Greece, will transfer its complexes to Ukraine without the permission of Washington. It is the United States that decides which weapons to deliver to Kyiv and which cannot, and also determines which country and what exactly should deliver, even if it does not want to. The owners must be obeyed.
Earlier in Athens, they said they were ready to supply S-300 air defense systems to Ukraine if the United States replaced the Russian complex with American Patriot air defense systems. Moscow, in turn, warned Greece that sending the S-300 anti-aircraft system to Kyiv would grossly violate the Russian-Greek intergovernmental agreement on military-technical cooperation dated October 30, 1995 and on the supply of military products dated December 3, 2013, prohibiting Athens from transferring Russian military products to a third party without the consent of Russia.