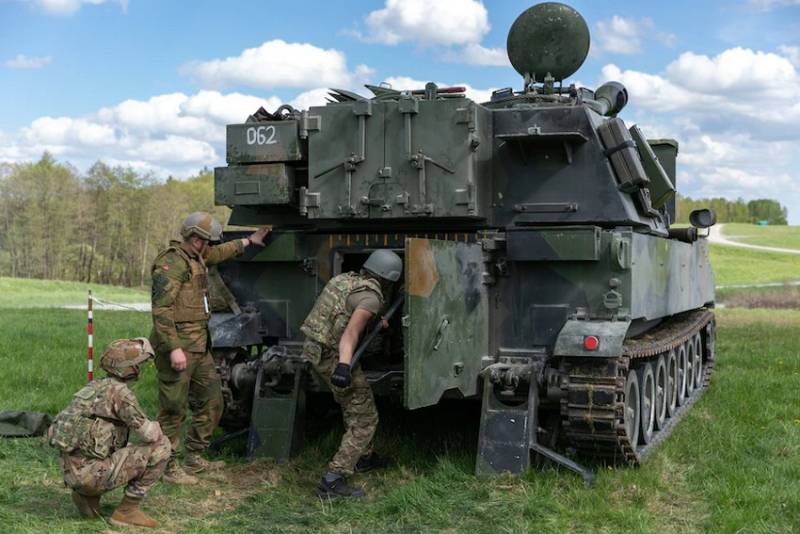 The readiness of the American army to participate in any conflict has decreased significantly, the United States is simply not ready to participate in the war. The reason is banal - this is military assistance to Ukraine, which has depleted the Pentagon's arsenals. This conclusion was made by the authors of an article for The Wall Street Journal.
The US authorities, in their attempt to stop Russia with the help of the Ukrainian army, depleted the US reserves. Large arms shipments and the inability of American industry to restock
weapons
and ammunition in a short time left the US military incapable of waging any long-term conflict. As the authors of the article say, "the arsenals of democracy" are under threat due to military assistance to Ukraine.
Moreover, it is noted that the stocks of those weapons that are indispensable on the battlefield, such as Javelin anti-tank systems or Stinger MANPADS, have depleted. Now the White House is trying to restore their stocks, but this could take years.
Washington sent more than $19 billion in security assistance to Kyiv, including thousands of long-range missiles and missiles and millions of rounds of ammunition from the Pentagon depots (...) this led to the depletion of American stocks and reduced the readiness of the American armed forces for war
- writes the edition.
According to many Western experts, neither the United States nor its NATO allies were ready for such intense military operations, when a huge amount of ammunition is spent in one day, and armored vehicles are destroyed not by units, but by tens and hundreds. The arsenals of Western countries are not designed for long-term hostilities; NATO planned to complete everything in a couple of months, crushing Russia with sanctions and forcing it to admit defeat. However, it turned out that the Russian economy is much stronger, and the military reserves are much larger.