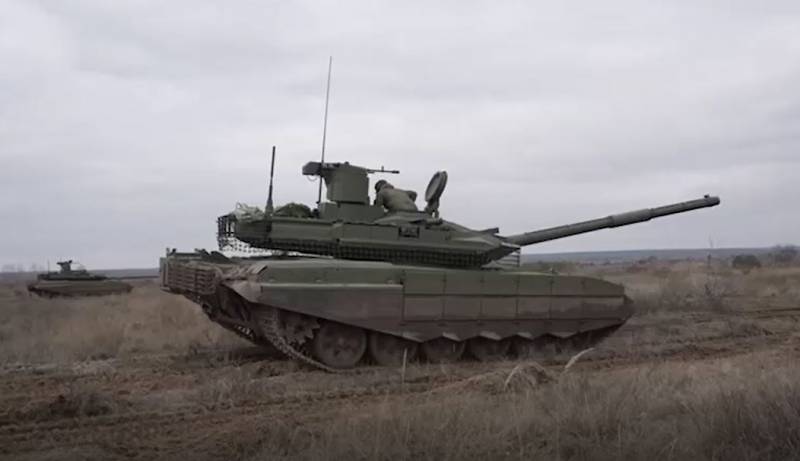 The Russian Ministry of Defense continues to saturate units in the NVO zone with new armored vehicles and weapons, introducing reserves. As reported in the military department, a batch of modernized
tanks
The T-90M "Breakthrough" entered service with the tank unit of the Central Military District, performing combat missions as part of a special operation.
A batch of modernized T-90M tanks arrived in the NVO zone, the vehicles entered service with the tankers of the Brave group. At present, the crews are testing out new armored vehicles, firing in the rear areas of the special operation. Classes are taught by military instructors with combat experience. In the near future, the tanks will go to the front line of one of the main directions.
Tankers who took part in the battles on T-90M tanks speak positively about this vehicle. As the commander of one of the tank platoons stated, if "the T-72 is like a trouble-free Kalashnikov assault rifle, then the T-90M is generally an airplane."
The T-90M tank was developed as part of the Breakthrough-3 development work and is a deep modernization of the T-90 with an increase in combat and operational characteristics. During the modernization, a new turret module with a 90-mm cannon of increased survivability and accuracy was installed on the T-125M. The turret is equipped with a 12,7 mm remote-controlled machine gun mount. The new tank is equipped with a highly automated digital fire control system that provides search, recognition, auto-tracking and hitting targets.
The T-90M did not take part in the hostilities at the first stages of the SVO, the main vehicle of the tankers was the T-72B3. However, already in the summer there were first reports of the appearance of modernized T-90M tanks on the line of contact.