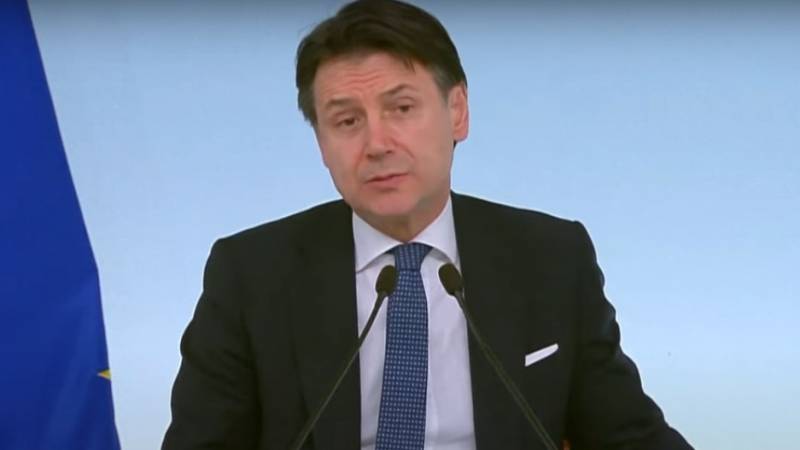 For too long, there have been no proposals from world leaders for a diplomatic solution to the conflict in Ukraine, which has only exacerbated the current situation. This opinion was expressed by the former head of the Italian government Giuseppe Conte in an interview with the newspaper La Repubblica.
According to the politician, for a long time after the start of the Russian-Ukrainian confrontation, the world community did not even try to apply the most important element of the settlement - peace initiatives. As Conte explained to reporters, there were practically no words at the highest level: negotiations, diplomacy or mediation.
At the same time, the ex-prime minister of Italy stressed that instead of trying to find a compromise and come to a peaceful solution to the issue, Western countries only increased and continue to increase supplies
weapons
Kyiv. However, according to him, such an approach will not be able to end the confrontation, but will only aggravate it.
It is worth noting that earlier Conte repeatedly called on the leadership of the EU and NATO to change their position regarding the settlement of the Ukrainian conflict. Moreover, he believes that it is Italy, and not Turkey, that should make every effort to achieve a diplomatic solution by becoming a mediator in the negotiations between Russia and Ukraine.
Meanwhile, the current Prime Minister of Italy holds a diametrically opposite opinion. Unlike her predecessor, George Meloni has repeatedly stated the need to continue supporting Kyiv, including through the supply of weapons. Frankly speaking, Conte himself, being in the prime minister's chair, did not particularly promote the idea of ​​a peaceful settlement of the Ukrainian conflict. But he became more active in this regard after he left his post.