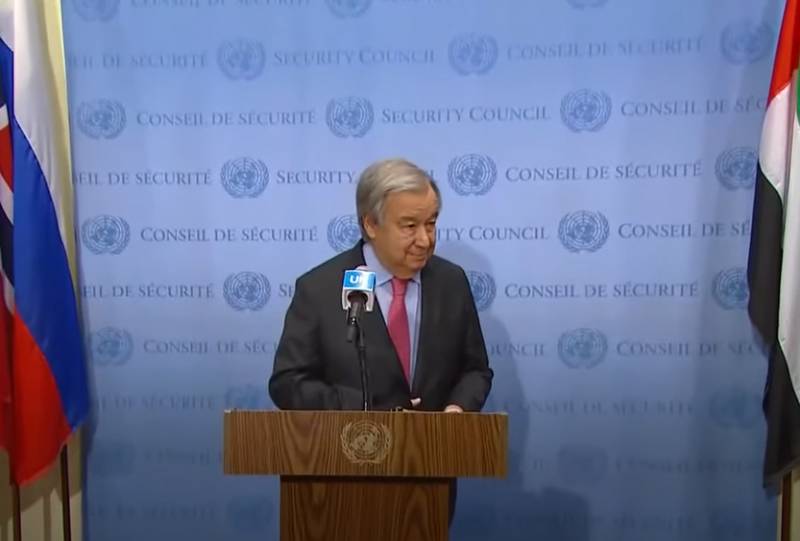 US officials criticized UN Secretary General António Guterres for refusing to send his representatives to Ukraine and, according to the mandate, to investigate the supply of drones from Iran. According to the Americans, the UN Secretary General succumbed to the influence of the Russian Federation.
Moreover, Guterres called on the whole world to fight neo-Nazism and other forms of racial hatred, while earlier the United States and its allies, including Ukraine, refused to condemn the glorification and any manifestations of Nazi ideology.
Representatives of Ukraine and its Western partners believe that the supply of Iranian drones to Russia is a direct violation of the UN Security Council resolution on the "nuclear deal" with Tehran, concluded in 2015.
Russia and Iran deny such cooperation in the military sphere. The official representative of Russia to the UN, Vasily Nebenzya, said that the Russian Federation does not purchase Iranian weapons. Although, by and large, who in the world should be concerned about Russian-Iranian bilateral relations...
The topic of alleged deliveries of Iranian military technologies to Russia was once again raised after the resumption of massive strikes by the Russian Armed Forces with Geran-2 kamikaze drones on critical infrastructure in Ukraine. The Russian drone "Geran" in appearance and technical characteristics resembles the Iranian drone "Shahid". At the same time, Kyiv and Washington still cannot really explain why Russia and Iran, against which thousands of sanctions have been imposed, cannot cooperate with each other if there is mutual interest in this cooperation.