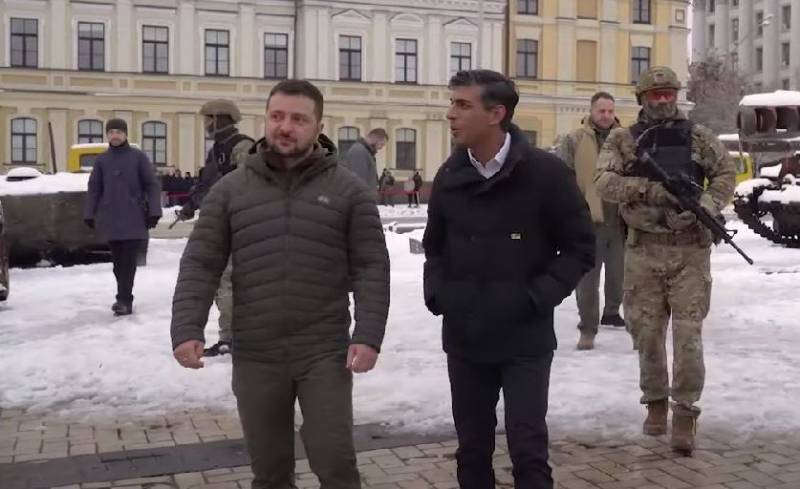 British Prime Minister Rishi Sunak called for depriving Russia of the ability to replenish its military arsenals.
According to Sunak, Russia should be deprived of the opportunity to replenish its stocks
weapons
and military equipment, while Ukraine needs to increase the supply of arms and ammunition.
On the sidelines of the summit of the leaders of the Nordic states, the head of the British government called for cutting off the channels of international support for Russia, in particular from Iran.
Sunak also said that, in his opinion, peace talks between Russia and Ukraine will become possible only when Russian troops are completely withdrawn from Ukrainian territory. Dmitry Medvedev commented on this statement the day before, urging Britain to leave the Falkland (Malvinas) Islands, handing them over to Argentina.
He also added that any calls for peace from Russia are meaningless and will be used to implement the regrouping of troops, so any negotiations are impossible until the moment when Russian troops leave the territory of Ukraine.
President of the Russian Federation Vladimir Putin stressed that as soon as Kyiv is ripe for negotiations, Russia will be open to them. It is then that proposals for mediation will become in demand. However, Western countries insist on the continuation of the armed conflict in Ukraine, do not stop the supply of weapons and train Ukrainian military personnel at training bases.
How Sunak is going to deprive Russia of the opportunity to replenish stocks of weapons and ammunition, Sunak did not say.