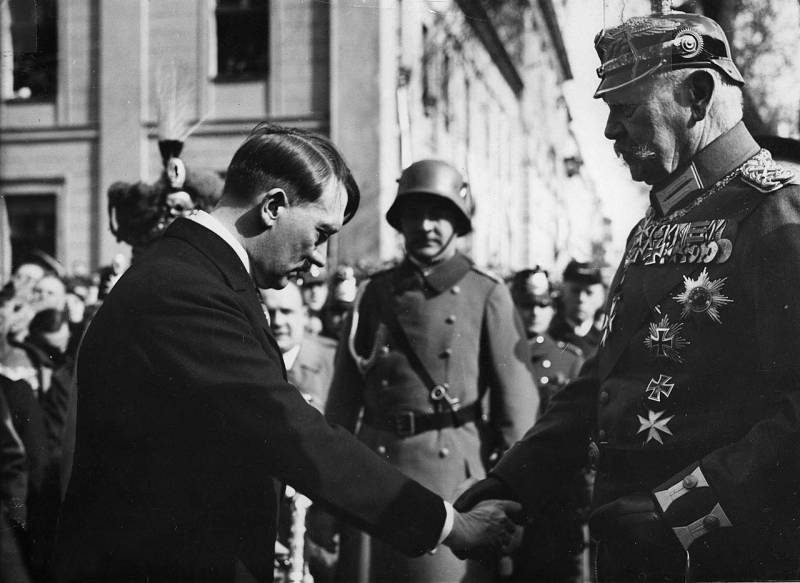 The Foreign Intelligence Service of the Russian Federation declassified and published documents according to which the leader of Nazi Germany, Adolf Hitler, hatched plans for a coup in the Soviet Union almost immediately after he came to power in 1933.
After a successful coup, some parts of the USSR would go to Germany. So, Belarus was to become a colony of the Third Reich, where it was planned to resettle Soviet Germans from the Volga region.
These materials were published on the website of the Yeltsin Presidential Library and timed to coincide with the next anniversary of the creation of the Russian Foreign Intelligence Service.
The documents dated September 1933 contain a detailed plan for the future of Belarus. At first, after the coup, she would remain under nominal subordination to the new pro-German government of Russia, but Germany had to industrialize Belarus and gradually absorb it.
After the Anschluss, the population of Belarus would gradually be replaced by Volga Germans. The local population, apparently, was assigned the role of their slaves.
The Russian Foreign Intelligence Service is celebrating its 102nd anniversary today. On December 20, 1920, the Foreign Department of the Cheka was formed in Soviet Russia, from which it began.
история
Foreign Intelligence Service of the Russian Federation.