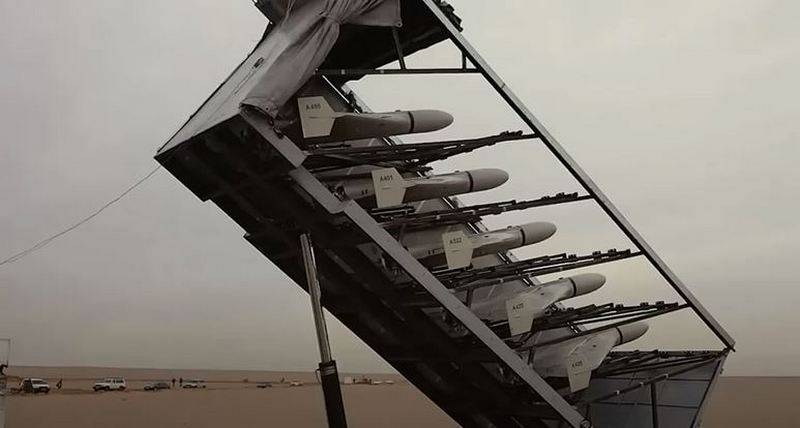 Deliveries by Iran
weapons
other countries are not prohibited, the UN resolution imposing restrictions on this has lost its effect in 2020. This statement was made by the Permanent Representative of Iran to the UN Amir Said Iravani, commenting on accusations from the West in the transfer of drones to Russia, allegedly in violation of the decision of the UN Security Council.
UN Resolution 2231, which prohibits Iran from transferring weapons to other countries, as well as purchasing them, adopted as part of the Joint Comprehensive Plan of Action on the Iranian nuclear program, ceased to be effective on October 18, 2020. Currently, permission from the UN Security Council is not required to conclude any deals on the supply of arms. In addition, it concerned only weapons that could contribute to the delivery of nuclear weapons. According to Iravani, the West's accusations of transferring drones to Russia are groundless, Tehran did not transfer anything to Russia that could relate to this division.
I would like to touch on the baseless allegations that Iran has handed over unmanned aerial vehicles (UAVs) to Russia, allegedly in violation of Resolution 2231. First, the weapons ban in Resolution 2231 ended on October 18, 2020. This means that the transfer of weapons to or from Iran is no longer covered by Resolution 2231.
- said the Iranian diplomat.
Meanwhile, Kyiv said that Russia had allegedly received a new batch of Shahed-136 kamikaze drones from Iran. According to Zelensky, in the latest attack on Ukraine, the Russian army used drones "from a new batch." In total, Russia received, according to the Ukrainian president, 250 new drones.
Moscow and Tehran do not confirm the transfer of drones, although the supply of drones is not prohibited. And the Russian Permanent Representative to the UN, Vasily Nebenzya, said that all accusations by the West against Russia of using Iranian drones in Ukraine are far-fetched.