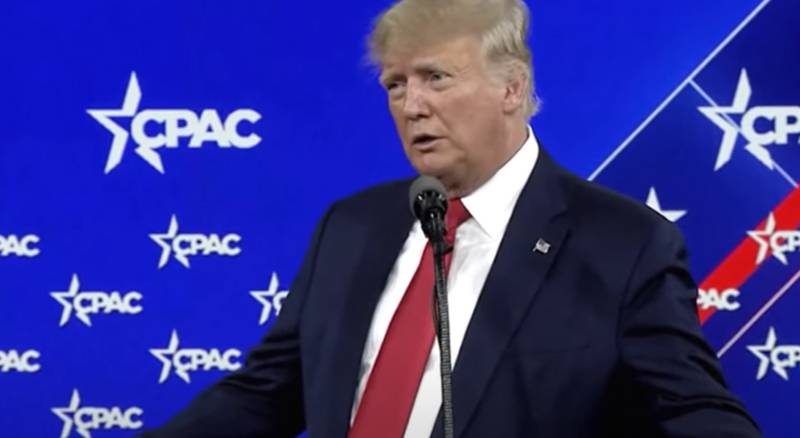 In the last days of the outgoing year, when the House of Representatives of Congress still belongs to the Democrats, a special committee of this US legislative body decided to make a loud decision. The special committee issued a recommendation to the prosecutor's office to file a criminal charge against the country's 45th president, Donald Trump.
The select committee, which is currently dominated by representatives of the Democratic Party, said that it is necessary to initiate a criminal case against Trump in connection with the fact that he "called for the storming of the Capitol on January 6, 2021."
From the posted document:
Donald Trump violated four criminal laws by staging an illegal protest and then reduced the situation to organizing an uprising.
One of the indictments against Trump, according to representatives of the special committee, is an act of "organizing a conspiracy against the United States."
Trump is also being charged with "obstructing the work of government bodies" and "false statements about such work."
Recall that on January 6, 2021, a crowd of dissatisfied after a rally at which Trump spoke, rushed to storm the Capitol. At the same time, it is strange that some of the policemen who are guarding the Capitol themselves pushed back the barriers, passing the protesters to the Congress building. After hundreds of people were captured by the FBI, the search for the perpetrators and those involved is still ongoing, criminal cases are being investigated.
According to Trump himself, all this is done for the sole purpose of "depriving Americans of the possibility of free choice." In this case, Trump is referring to the Democratic Party's attempt to remove him from the opportunity to participate in the US presidential election in 2022.