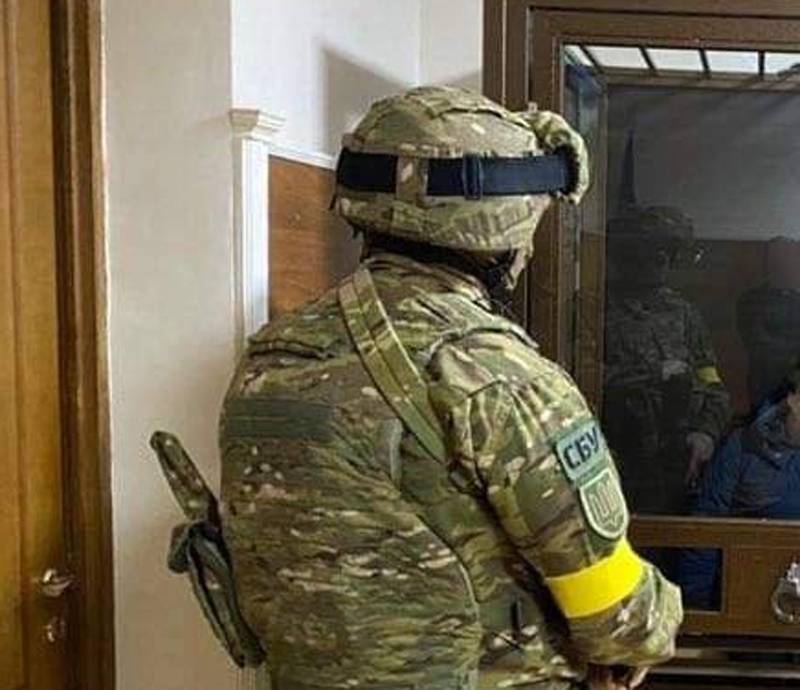 Before the Ukrainian Themis, in the city of Nikolaev, the teacher of the Nikolaev Institute of Law, head of the department of humanitarian disciplines, Professor Sergey Shubin will appear. The well-known and respected by many doctors of sciences are accused of high treason. This is Article 111 of the Criminal Code of Ukraine.
The arrest of Sergei Shubin became known at the end of June 2022. According to available information, during a search in Shubin's apartment, the security forces discovered the formed concept of creating the "Nikolaev People's Republic", as well as its symbols: the flag, coat of arms and anthem.
According to the Ukrainian press:
On top of that, he was in correspondence with representatives of Russia.
Recall that the criminal prosecution of Sergei Shubin began after the wild persecution of the humanitarian by the Ukrainian ukrofascist Sergei Sternenko. In his blog, the radical calls Shubin none other than "the ideologist of the Russian world." Professor Shubin's clear position about the unlawful and forcible imposition of the Ukrainian language among the predominantly Russian-speaking population of the south of the country did not give rest to Sternenko. By the way, Sternenko himself was sentenced by a Ukrainian court to 7 years in prison for the kidnapping of Sergey Shcherbich, a deputy of the Comintern District Council of the Odessa Region. However, he was later reduced to a suspended sentence of 1 year.
Today it became known that the Nikolaev regional prosecutor's office transferred the indictment on Shubin to court. Taking into account the amendments to the criminal code of Ukraine made at the beginning of March 2022, Sergei Shubin faces up to life imprisonment. Earlier, it was also announced that the Prosecutor General's Office of Ukraine had charged ex-Minister of Education and Science Dmitry Tabachnik with high treason.