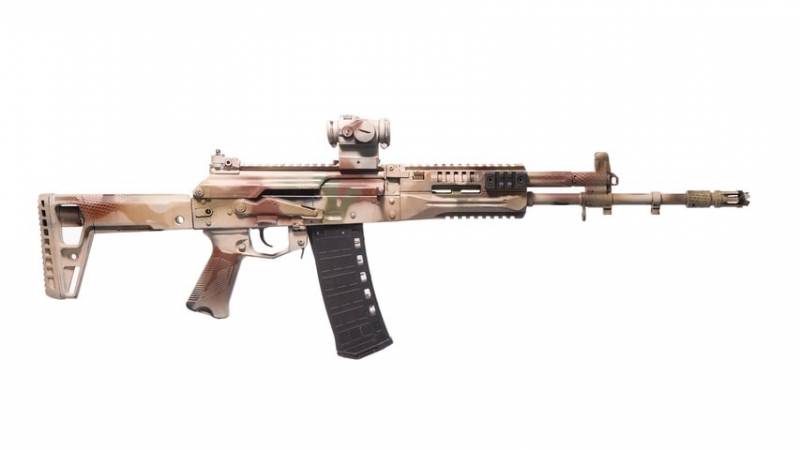 Concern "Kalashnikov" has mastered the mass production of two more models of Kalashnikov assault rifles. This was reported by the press service of the Russian company.
According to the publication on the official website of the concern, AK-15 assault rifles chambered for 7,62x39 mm, as well as AK-19 chambered for NATO 5,56x45 mm cartridge, have been put into mass production. Both models are a further development of the AK-12 assault rifle, which is currently the main
weapons
Russian army.
JSC Concern "Kalashnikov" has completed the development of serial production of AK-15 and AK-19 assault rifles chambered for 7,62x39 and 5,56x45, respectively, based on the 5,45-mm AK-12 assault rifle
- said in a statement.
As explained in "Kalashnikov", AK-15 enters service with special forces units of the Russian army, as well as other law enforcement agencies. This assault rifle was developed for the Russian Armed Forces and is included in the Ratnik equipment along with the AK-12. The AK-19, in turn, is designed for export, a new version of the Kalashnikov for foreign buyers who prefer NATO standards.
Both models are the pinnacle of the development of the AK system and differ from previous generations in well-thought-out ergonomics, adaptation to all-day use and increased accuracy and accuracy of fire.
- stressed in the concern.
By the way, the AK-12 Kalashnikov assault rifle currently being supplied to the troops differs significantly from the first model adopted for service. The machine has been upgraded to meet the requirements of the military and trial operation in the army.