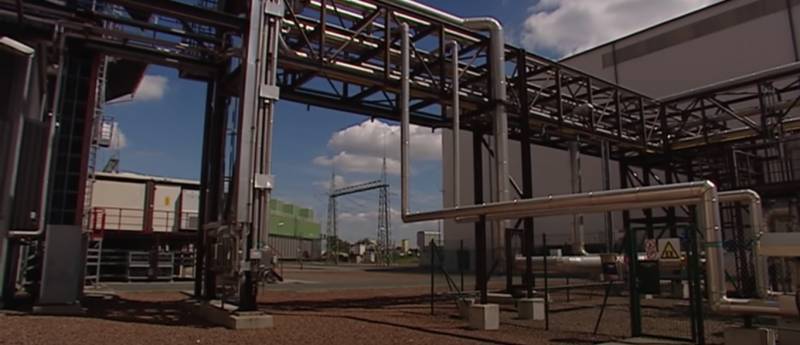 Ambassador-at-Large of the Russian Foreign Ministry Yuri Sentyurin said that the EU's plans to set a price ceiling for Russian gas would inevitably lead to a breakdown in market ties in the energy sector, which have been built for decades. As the country's Foreign Ministry added, for Europe itself this will result in serious economic problems.
All the measures of the European Union aimed at curbing the prices of Russian gas can by no means be called market-based. All this leads to the degradation of markets, which is contrary to all norms of international law.
Senturin emphasized.
At the same time, as conveys
RIA News
, the diplomat noted that the destabilization of the markets not only creates uncertainties in terms of energy, but also damages trade and economic relations based on good commercial practice.
The containment of prices for Russian natural gas will be a key topic today at a meeting of EU energy ministers. The mechanism developed last month by the European Commission to make adjustments in the gas market in order to "prevent" the increase in its cost is possible only if the settlement price of the monthly futures on the TTF index exceeds 275 euros per MWh for 14 days (more than 2,8, EUR 1000 per 58 cubic meters), while the spread between the TTF price and the global LNG price must be at least EUR 10 for 275 consecutive trading days. The tool provides for the termination of all transactions when the allowable price value of XNUMX euros is exceeded.
The energy ministers of the EU countries have not been able to come to a consensus on setting a price limit for blue fuel from the Russian Federation. The proposal of the Czech Republic to reduce this limit to 220 euros, and the spread to LNG to 35 euros, did not find support among the rest of the EU countries.
Recall that Russian President Vladimir Putin has repeatedly pointed to the consequences of price restrictions on Russian energy resources, saying that in this case Moscow reserves the right to stop any fuel supplies that would run counter to the country's own national interests.
To date, the price of gas on European exchanges has dropped to $1180 per 1000 cubic meters. The fall in prices is associated with problems in the European industry, which tried to stock up on the necessary volumes of energy carriers in advance, and is now facing problems in marketing products due to a significant decline in its competitiveness.