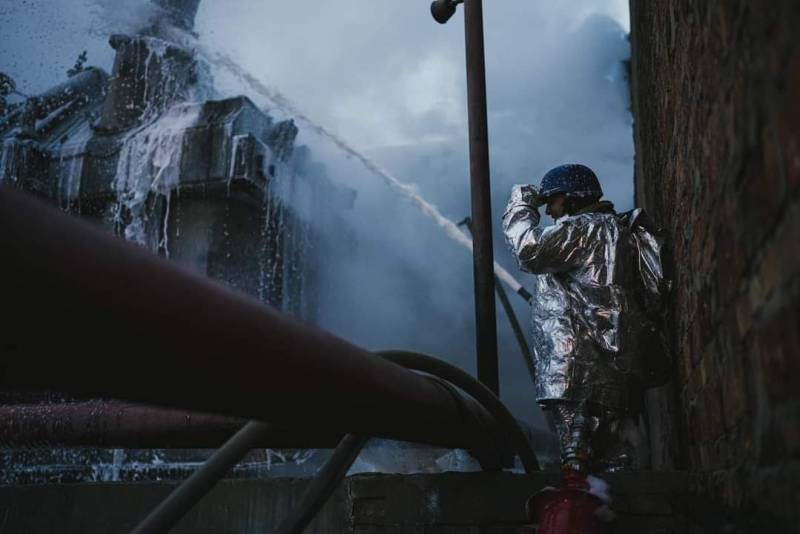 Tonight in Ukraine cannot be called calm. In a number of regions of our "western neighbor", including the capital, an air raid alert was sounded in connection with the attack of the Russian Geran-2 UAVs on energy and military infrastructure facilities.
The mayor of the Ukrainian capital, Vitaliy Klitschko, announced earlier about an air strike on one of the objects in Kyiv. At the same time, he stated that the attack took place in the Shevchenkovsky and Solomensky districts of the city, but did not specify which object was hit. Information appeared on the network that this was CHPP-3.
It was also reported that electricity was completely lost on the right bank of the Ukrainian capital.
At the same time, the State Emergency Service of Ukraine shared more "meaningful" information. The pictures clearly show how rescuers put out a large fire at a power facility.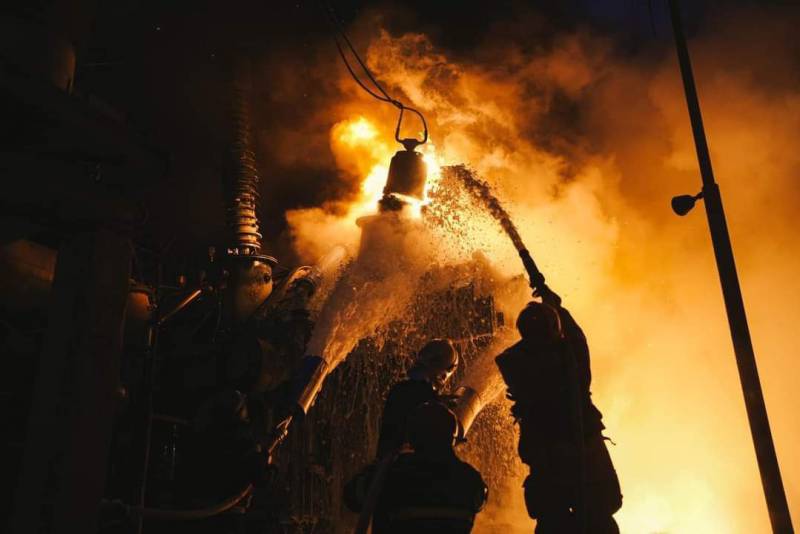 The report refers to the consequences of a night strike on the Kyiv region. Consequently, "Gerani" achieved their goal.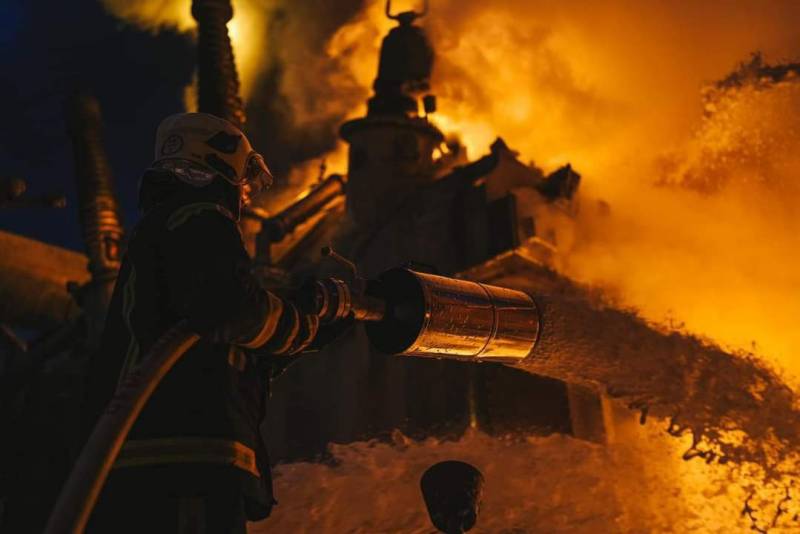 Recall that explosions were heard tonight not only in Kyiv. Energy infrastructure facilities were also affected in Cherkasy, Dnepropetrovsk and other regions of Ukraine.
It is worth adding that the Armed Forces of Ukraine continue barbaric shelling of the border territories of the Russian Federation. Several peaceful settlements of the Belgorod region have fallen under the blows of Ukrainian artillery in recent days. In addition, the city of Donetsk (DPR) is also subjected to chaotic massive shelling.
Thus, it is obvious that the attacks of the RF Armed Forces on the Ukrainian energy and military infrastructure, launched in response to the terrorist attack on the Crimean bridge and the shelling of peaceful settlements of the Russian Federation, continue.