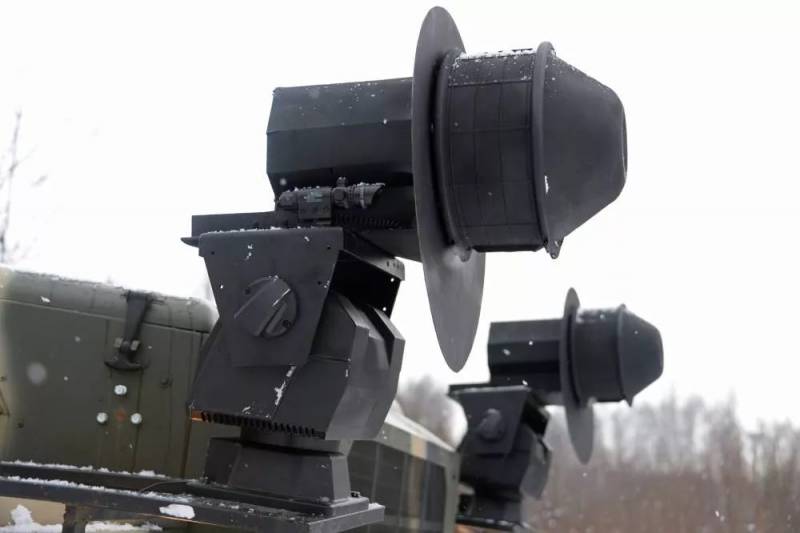 Russia has developed a new direction-finding complex for Starlink satellite Internet terminals, which are actively used by the Ukrainian army. The new complex, called "Borshchevik", is already completing tests.
Private company "Sestroretsky
weapons
Zavod" has developed the "Borshchevik" complex, designed for direction finding of operating Starlink satellite Internet terminals. According to the developers, the complex allows you to pinpoint the location of the terminal at a distance of 10 km in a sector of 180 degrees, while the error does not exceed 60 meters. The direction finding time of one point is no more than 15 minutes.
Data on the location of Starlink terminals is displayed using a modern graphical interface with the ability to connect topographic maps of the area.
Little is known about the complex itself, it is reported that it is mobile, i.e. installed on the ground chassis. This, in turn, allows the use of "Borshchevik" in the area of ​​​​the contact line and, if necessary, quickly change the location.
It should be noted that the Starlink satellite Internet system is actively used by the Armed Forces of Ukraine to provide communications and control, shutdown of terminals or failures in their operation negatively affect the combat capability of the Ukrainian army. The Armed Forces of Ukraine are modeled after the US Army, where great importance is attached to obtaining operational information, including using all types of intelligence, including satellite. As military operations within the framework of the NMD have already shown, the use of electronic warfare systems that jam the communications of Ukrainian units leads to complete confusion and heavy losses of the Armed Forces of Ukraine.