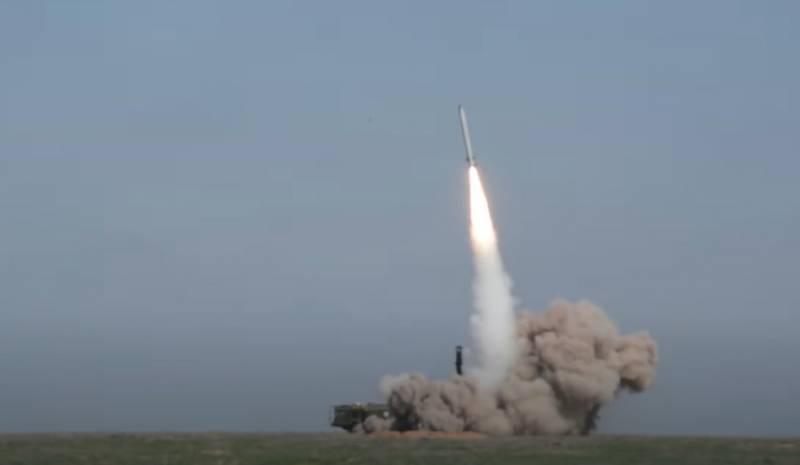 After the last massive attack on Ukraine's energy and military infrastructure, Russia has an extremely limited number of missiles left. This was stated by Secretary of the National Security and Defense Council of Ukraine Oleksiy Danilov.
Secretary of the National Security and Defense Council Danilov is one of the most odious leaders of the Kyiv regime. In the past, a native of the Luhansk region, which was then part of Ukraine, Danilov fell into extreme Russophobia. Today he is known for very belligerent but unfounded statements.
According to Danilov, Russia is allegedly running out of missiles. They are left, according to the Secretary of the National Security and Defense Council, "for another two or three, maximum four attacks." But if Russia carries out these three or four attacks, then, according to Danilov, it will be left completely without missiles, but this is unacceptable for Moscow, since it may have other challenges than the Ukrainian one.
True, Danilov made a reservation, Russia still has a large number of S-300 missiles. So she can use them. Why the reservation about the S-300 was made is understandable. If the attacks on Ukrainian infrastructure continue, and they will continue, as there is no doubt, the Kyiv regime will need to explain how Russia is shelling Ukrainian targets if the missiles have run out. So Danilov prepared another explanation for the Ukrainian layman.
Recall that earlier Ukrainian politicians, after each shelling, stated that Russia allegedly ran out of missiles. And it has been going on since March. Such statements are intended to reassure the citizens of the country so that they believe that the situation is about to return to normal. At the same time, after each new attack on objects in Ukraine, the Kyiv regime again begins to say that the missiles will soon run out. And it's been like this for 10 months now.