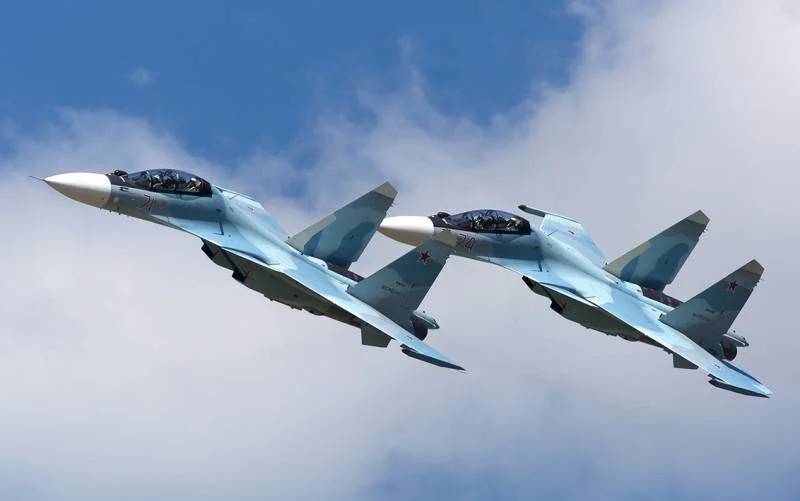 The first pair of Russian Su-30SME multifunctional fighters officially became part of the Myanmar Air Force. The solemn ceremony was held on December 15 at the airfield of the Myanmar Air Force Flight School Meythila, located near the old capital of the Burmese Empire, Mandalay.
Ceremony dedicated to the 75th anniversary
aviation
Myanmar (Burma), was visited by the Chairman of the State Administrative Council of Myanmar and the Commander-in-Chief of the Armed Forces of Myanmar, Senior General Min Aung Hlein. As part of the ceremony, fifteen aircraft and helicopters, including Russian Su-30SME fighters, were introduced into the Myanmar Air Force.
The fact that Russia delivered the first two Su-30SME multipurpose fighters to Myanmar became known at the beginning of July this year, although they were delivered to the country in March. The aircraft were stationed at the air base in Naypyidaw. Together with the aircraft, several Russian instructors and technicians arrived in the country who will train the local engineering and technical staff to maintain the aircraft. One group of technicians was located in Naypyidaw, the second in Mandalay.
In total, Myanmar ordered six Su-30SME fighters, when four more will be delivered, there is no information, but in September of this year, Senior General Min Aung Hlein visited the Irkutsk Aviation Plant, where he got acquainted with the progress of work on the rest of the aircraft. The contract for the supply of six Su-30SME was signed in 2018.
Su-30SME (serial, modernized, export) was first presented at the Singapore Airshow-2018 exhibition. The new modification of the fighter does not have French-made components in its avionics, unlike the Su-30MKI supplied by the Indian Air Force. All elements of the onboard equipment were created by Russian enterprises.