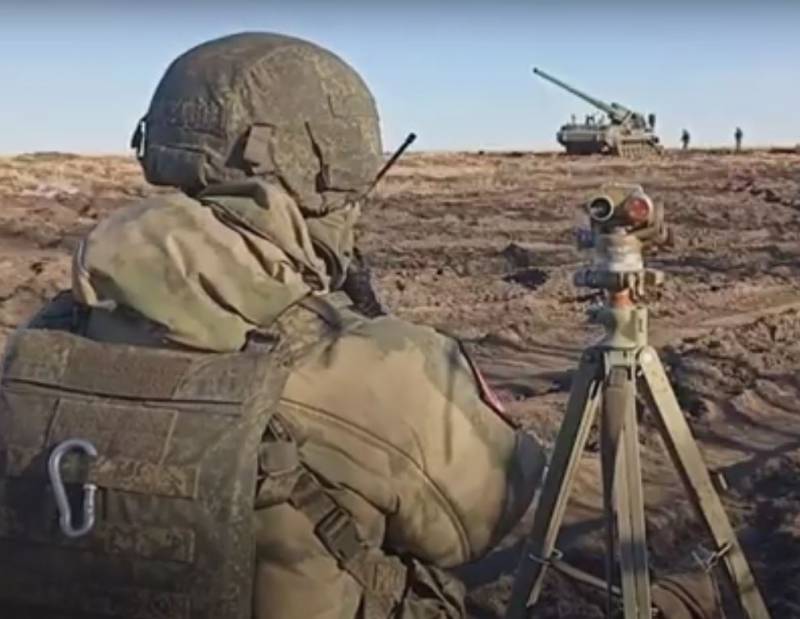 The situation at the front in the Kremennaya area (Luhansk People's Republic) remains unchanged. The 144th motorized rifle division of the 20th combined arms army is holding the defense here. The enemy has not yet taken large-scale offensive actions.
As for the losses, as of the morning of December 19, they, as stated, are absent. Apparently, the competent work of the Russian military in organizing positions and shelters is having an effect.
In many ways, the actions of the enemy are restrained by the skillful work of Russian artillery. Our gunners have learned how to effectively counter Ukrainian counter-battery fire.
The Telegram channel "Older than Edda" also draws attention to this. According to the authors of the channel, now near Kremennaya there is an increase in the level of "production discipline" of artillery units. Russian gunners fully realized the need to change positions as quickly as possible after shelling. This does not allow the Ukrainian formations to achieve success in the counter-battery fight.
It looks like this: artillery arrives at a position, quickly works out on targets and immediately leaves the position. By the time the Ukrainian artillerymen decide to retaliate, their shells are already falling in an open field as the Russian artillerymen manage to change position. This tactic leads to a reduction in losses both in military equipment and in personnel. Why this understanding comes only now is a separate question. But anyway, better late than never.