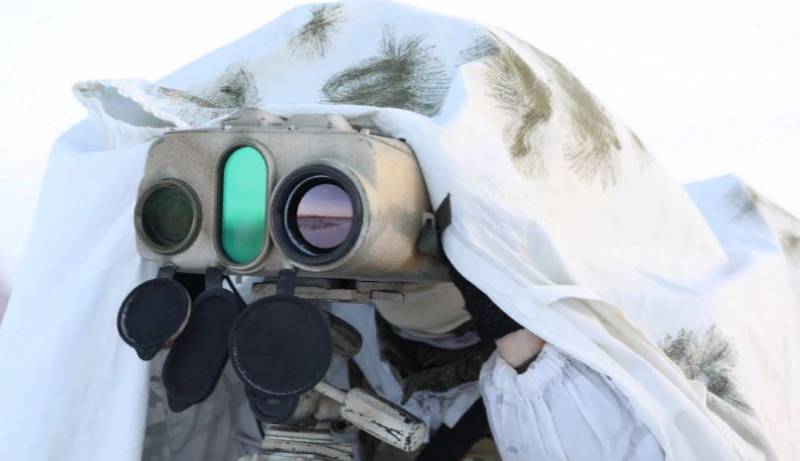 The Russian military in the NVO zone is actively using the Ironiya optical-electronic surveillance system to detect the enemy, aim at the target and record the strikes. This was told by the soldiers of the special forces of the Western Military District, fighting in the Kupyansk direction.
The Ironia optical-electronic surveillance system is capable of detecting a person at a distance of 3 km, and equipment at a distance of 7 km, therefore it is often used for ambushes, which has been repeatedly reported. The complex is produced in two versions - mobile on the basis of the Tiger armored car and portable. With the help of "Irony" fighters observe the enemy and collect information about the terrain, identify various objects, including enemy equipment. The device is equipped with a thermal imager and a laser rangefinder, it also has the ability to film video. The use of the complex allows you to transmit information about the enemy in real time and direct artillery and
Aviation
.
In this version, we use a portable observation device (...) Among other things, it gives both the range and the coordinates of the targets we have aimed at. With it, we can direct and adjust artillery, and our favorite aircraft.
- leads
RIA News
scout's words.
On the eve of the fighters of the airborne units from the Kupyansky direction reported on the advance of the assault groups of Russian troops in certain areas. As reported, the enemy was knocked out from four strongholds, the advance was up to 2,5 kilometers. It is reported from the front line that Russian artillery has recently been very actively working on identified targets, preventing the enemy from counterattacking. The General Staff of the Armed Forces of Ukraine confirms the transition of Russian troops from a dead defense to an offensive, so far of a tactical plan.