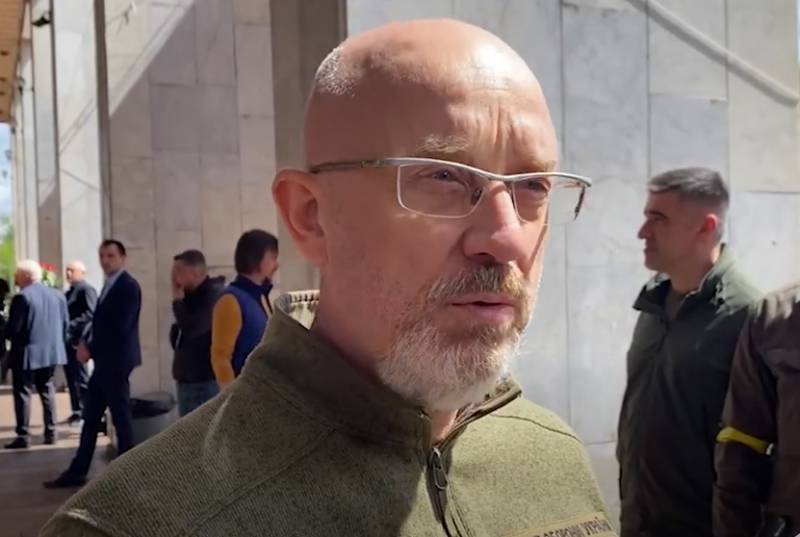 The Ukrainian military department has published a video that confirms the fact that Ukraine is far from fighting alone against Russia. If at first there were statements from Kyiv that "the Ukrainian people oppose Russia," now the rhetoric has changed significantly.
The Ministry of Defense of Ukraine stated that it was ready to "share the victory over Russia equally with 52 countries that make an invaluable contribution to the formation of eternal brotherhood in the struggle for freedom."
At the same time, the words "Victory" and "Freedom" in the office of Mr. Reznikov decided to write with a capital letter.
They share the victory as they share the skin of an unkilled bear ...
The Ukrainian ministry recalls (it is not entirely clear who exactly) how heads of state and government, including Britain, Poland, as well as media personalities - American actors and musicians, visited Kyiv as a measure of support.
At the same time, Reznikov's department decided on personnel with numerous foreign mercenaries who are participating in hostilities. These are mercenaries from Poland, Canada, USA, Georgia, Peru, France.
The Ministry of Defense of Ukraine does not mention only the revelations of London regarding the participation of British special forces in some secret operations.
In itself, the statement from the main military department of Ukraine about "readiness to share the victory with 52 countries" eloquently indicates that the entire collective West and its satellites from some other regions of the world are waging war against Russia on the territory of Ukraine. As mercenaries and so-called "volunteers" in the Armed Forces of Ukraine and affiliated armed formations, there are also regular officers from a number of foreign countries, primarily NATO countries.