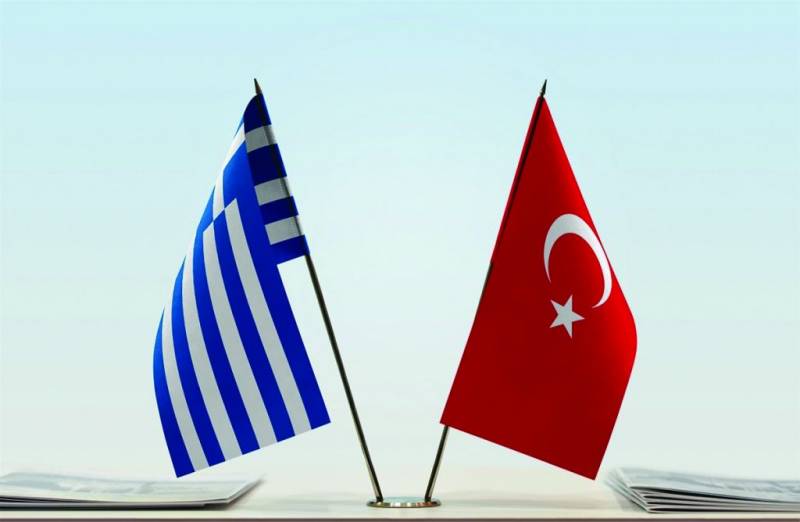 Turkey is ready to unilaterally establish the boundaries of its exclusive economic zone (EEZ) in the Aegean Sea and the Eastern Mediterranean if Greece does not withdraw its armed forces from a number of islands in the Aegean Sea. This is written by the Greek information portal pronews.gr.
The confrontation between Turkey and Greece is growing, Ankara warned Athens of its intention to unilaterally determine the boundaries of the EEZ in the Aegean Sea and the Eastern Mediterranean, fortunately, such a precedent already exists. As previously reported, Egypt independently demarcated the EEZ with Libya to the west of the demarcation line with Greece, without asking anyone and violating the agreement on the definition of maritime boundaries between the two states. Therefore, Ankara will not hesitate, and if Athens does not comply with Turkish demands for the withdrawal of armed forces from a number of islands in the Aegean Sea, they themselves will "draw" a new line for their exclusive economic zone.
According to the portal, Turkish representative Ibrahim Kalin issued a corresponding warning at a meeting with the Greek delegation in Brussels, which neither Turkey nor Greece officially announced. It should be noted that it was held with the mediation of Germany, but did not end with anything, the parties remained unconvinced.
(...) for the first time, Turkey indirectly but clearly warned Greece that she would proceed with the unilateral determination of the boundaries of the EEZs in the Aegean and the Eastern Mediterranean if her demand "for the restoration of legality concerning Lausanne (1923) and Paris (1947) is not accepted" treaties, and the Greek armed forces will not be withdrawn from the islands of the eastern Aegean and the Dodecanese
- the portal writes.
The stumbling block was the islands of Midilli (Lesbos) and Sisam (Samos), which have the status of demilitarized, but to which Greece transferred its armored vehicles, thereby violating a number of international treaties. There are many disagreements between Turkey and Greece over the status of the islands, the boundaries of territorial waters and airspace in the Aegean Sea, the countries have repeatedly been on the verge of starting a military conflict.