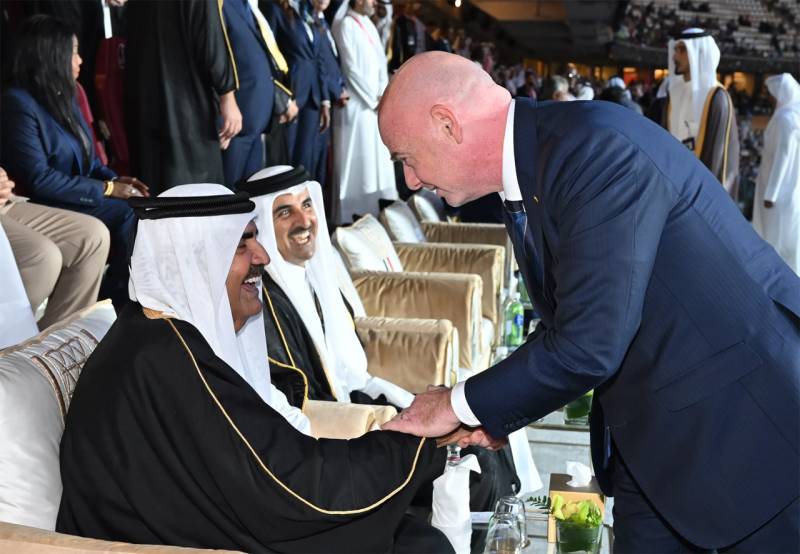 As international experts at various levels predicted, immediately after the end of the World Cup in Qatar, "accented threats" rained down on this state in connection with "suspicions of a corruption component" in obtaining the right to host a major tournament. Recall that earlier in Europe, accusations of corruption in this regard have already been brought forward by several officials (European parliamentarians), including representatives of Italy.
Now, according to the Middle East press, Qatar is being threatened with a comprehensive investigation "which will affect many MEPs involved in a likely corrupt deal."
In particular, it is indicated that Qatar may be denied access to any contacts with members of the European Parliament "until the end of the proceedings." Diplomatic functionality may also be limited.
In this regard, Qatar says that they do not intend to turn a blind eye to such threats. Official Doha made it clear that if the Europeans are too active in terms of trying to declare the 2022 World Cup corrupt, then Qatar will revise its gas supply agreements with them. The French press writes that such a statement was made by a Qatari diplomat, but his name has not yet been released.
In the material of European reporters, it is reported that the Qatari diplomat recalled the supply of gas from Qatar to Belgium, where a corruption scandal is actively unfolding related to the alleged illegality of Doha's obtaining the right to host the main football tournament of the 4th anniversary. It was noted that if Europe chooses partnership relations, then relations should remain as such. Playing behind-the-scenes games can lead to "a serious response, including on a gas deal."