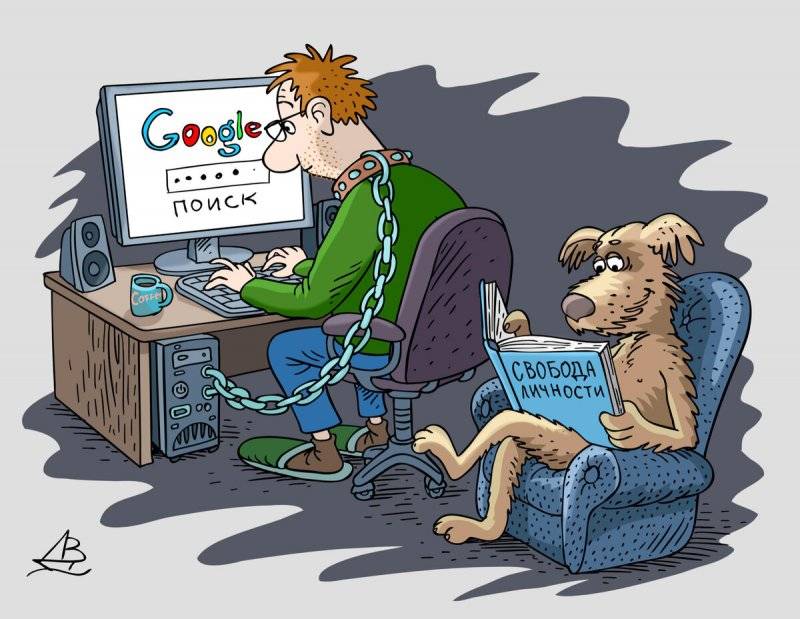 "But the philosopher teaches us that this is so,

and it is so, and therefore it is so."
Entry
Well, in general, I'm not a philosopher, and therefore, in fact, I'm not going to teach anyone, I just sometimes want to share my thoughts and, perhaps, even invite them to discuss (although now this process is unfashionable).
The reason to "take up the pen" again (although what kind of pens we have now, mainly the clatter of the keyboard) was the ongoing sluggish conversation in one of the "widely known in narrow circles" telegram chats. "Masters of Culture" smoothly flowed from the problems of modern cinema to the boiling point of the "current moment", but the trigger was the phrase of a famous writer:
"The level of stupidity among the people has become somehow transcendental."
I'll make a reservation right away, I in no way consider myself an "old analyst" and do not presume to claim that what was announced in this article is some kind of "discovery of the truth". I am just a person who was once taught to think systematically and who, in this regard, first of all, is looking for logic and meaning in any event or action.
And recently (although not so last) I began to catch myself thinking that this very "inner meaning" of events and human actions began to elude me. But just because you don't see a sniper doesn't mean he's not there. If a person begins to behave like a conditional "lemming", then, most likely, something pushes him to such suicidal behavior.
And yes, I don't believe in "conspiracy theory", "world government" and the like, a paranoid view of reality, of course, it is not devoid of a certain logic, but is based on an initially incorrect premise and, as "good old Ockham" teaches us, the simplest explanation is usually the best one. Another issue is that it is often difficult to see this "simplicity".
So, what is really happening with the world and with us, those who deservedly (or not so much) bear the title of "kings of nature" and "reasonable people" - such that it just makes us strongly doubt the second part of the name of our biological species . What is the source of that simple fact that rapidly (during the life of just one generation) the very "level of stupidity" has increased so much that even a banal victory / loss in a football match resembles a local Armageddon ...
Not to mention some more serious disagreements. Moreover, this situation does not apply to any particular country, the level of stupidity, of course, fluctuates, but the "average for the hospital" demonstrates the similarity of reactions, regardless of the territory, stimuli can change, but the "hysterical" reaction to them is almost everywhere. It's like comparing the reactions of, for example, conventionally taken "liberals" with conventionally taken "patriots" - cut off the identification ribbons and do not distinguish one party from another.
Usually in such cases they blame the "generation conflict", but now it is not even possible to single out any group by age. An infantile, hysterical reaction is shown by people belonging to any age group ...
In general, I will probably cut off the preamble, because behind these trees we will again lose the forest.
The trap of mass reformatting of consciousness
I'll go to the main one. With the advent and mass distribution of PCs and computer networks (a conditional border somewhere at the turn of the century), humanity fell into the trap of mass reformatting of consciousness.
What is it expressed in and what has led and can lead?
On the one hand, the information flow has sharply increased, and on the other hand, the information flow has sharply become simpler.
Man is such an interesting animal, he easily adapts to anything, but these very adaptive mechanisms lead to the fact that in a very short time our body "optimizes" itself. We do not need, say, in zero gravity a "skeleton" or a "muscular corset", and in just a few weeks it will be "dissolved".
But our mind, consciousness operates in exactly the same way. And now the reality of social networks and Google formats our consciousness for itself. This is not a conspiracy of machines at all, not a terrible skynet and not a world government - we ourselves and adaptation mechanisms are rapidly changing our consciousness and perception of reality.
How?
1. A person is not born as a person (whatever the most liberal public would say about this), at birth a person is a kind of "tabula rasa", on which everyone writes and is not lazy: nature, society, parents, school ... And in after all, the man himself (if he learns to write). And whatever one may say, before the creation of a "new computer reality" in order to "learn how to write", a person had to put in a lot of effort.
We actually remember and perceive basically only what required these efforts from us, as in sports, the result is achieved only by "repeated training". The search for information, its receipt and perception required effort, and, as a result, it trained the brain, brought it into a certain system and framework.
Whether voluntarily or not, our perception became "systemic". It's like the same repeatedly cursed "classical system of education", forcing and "driving into the framework", it eventually formed a broader and more sophisticated way of thinking. As in the same cinema, the limited visual palette increased both the acting game and the work of the director...
And suddenly... (according to civilizational standards, almost instantly) a tool appeared that made receiving information and exchanging it almost instantaneous and cost-free.
And humanity gladly fell for this "free cheese".
2. What is wrong with this - the opponent will reasonably notice. "Life has become easier, life has become more fun!" Yes, but simplification leads to degradation. I think that teachers can certainly speak out here, how much the ability of students to concentrate, perceive and remember has now fallen (and why, you can "google").
The trend towards degradation
Professor Geert Lovink:
"Not only do many young people suffer from distorted self-esteem and psychological disorders, at the same time, some critical functions of our brain are even worse. Short-term memory is deteriorating, and our attention is becoming more fragmented and very narrowly focused."
This, unfortunately, concerns not only young people, the difference in the degradation of consciousness differs mainly only in the "base effect" - and since the general level decreases, everything passes "softly and imperceptibly", like for that frog. Despite the fact that we almost happily pick up this trend for general degradation. Referring to the well-known "vox populi" and commercial necessity, we write, shoot, teach everything more primitive and "less stressful", replacing logic with emotion, fantasy with description, attention and the need to think about it with a kaleidoscope of special effects.
"You can't strain the baby, the baby needs to be interested, let's turn study into a game ..."
We ourselves are rapidly weaning ourselves from "straining" - and degrading as a reasonable species.
The saddest thing is that this process, which arose as a result, is quite convenient and beneficial for both those in power and the "captains of the economy," so one can not hope that someone will consciously and systematically fight this. After all, "homo emotion" is much easier to manage than "homo ratio". He is the perfect customer...
Don't know. I'll probably break off with this. For, building this logical chain to the end, you come to too sad conclusions. The world that we once imagined only in fantasy novels is becoming very real. Despite the fact that not some "reptilians", but we ourselves will share with pleasure on "kzhi and ji".
Therefore, I will probably ask you, my friends, to try or refute my constructions, or suggest a possible way out of this "civilizational impasse". For, judging by the rate of growth of degradation, the replacement of "homo ratio" with "homo emotion", we have very little time left to decide. Arrow of Ahriman in action.