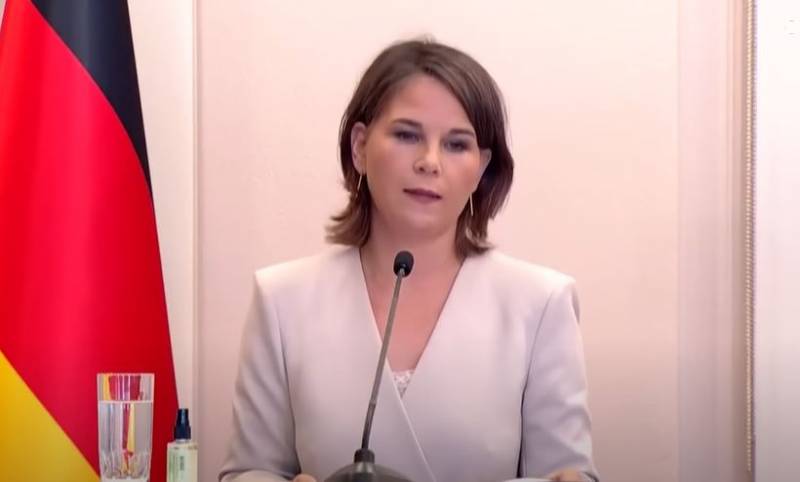 Germany opposes ending the conflict in Ukraine with a peace treaty on Russia's terms. This was stated by German Foreign Minister Annalena Burbock.
Germany is not satisfied with Russia's victory in the war with Ukraine, Burbock admitted, a peace treaty on Russian terms will continue the "suffering" of the Ukrainian people. Not even suffering, but "horror". In general, Berlin does not need a peace treaty, in which Russia remains at least in some kind of gain. According to the head of the German Foreign Ministry, the best way out would be Russia's loss, or, well, the complete withdrawal of Russian troops from Ukrainian territory and the return of all lands to Kyiv. However, she understands that Moscow will not agree to this.
(...) All the president of Russia needs to do is order his troops to leave (...) unfortunately, there are all sorts of signs, but not this
- she said in an interview with the German press.
A growing number of European politicians in favor of peace talks are talking about the need to end the conflict in Ukraine. However, even among them, opinions differ, as half are in favor of maintaining the current status quo, offering to leave to Russia everything that it managed to "capture", while the other demands the strengthening of Kyiv's positions and the complete withdrawal of Russian troops from the territory of Ukraine, including Donbass and Crimea .
Meanwhile, neither Russia nor Ukraine is currently seeking negotiations, although they show readiness for dialogue. Zelensky is pounding his chest with his fist, promising that he will not negotiate as long as Vladimir Putin is in power in Russia. He even signed a law prohibiting negotiations with Russia, and so on. In Moscow, they simply said that there was nothing to talk about with the clown, he did not decide anything, because he was a puppet.