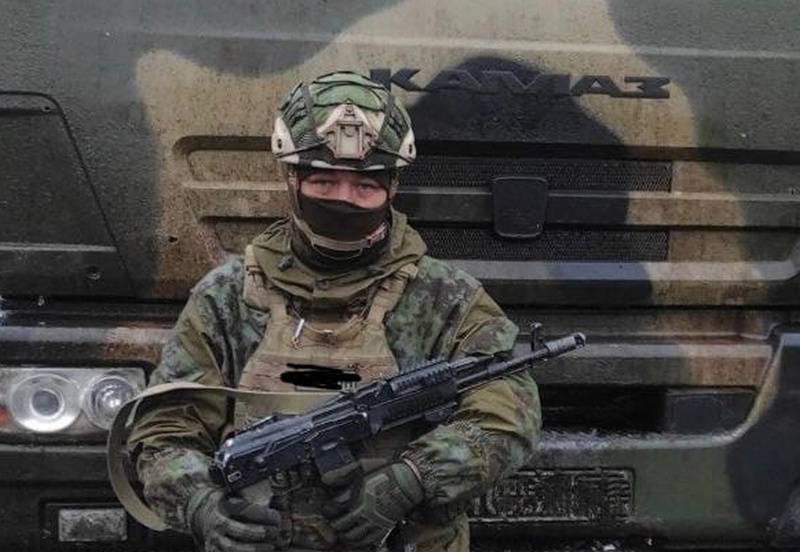 Helmet "Defender-1" on a fighter in the NWO zone
The development of new protective equipment for the Russian military continues. At the exhibition "Equipment" held at VDNKh in Moscow, a new protective helmet was presented, as it is stated - "the lightest".
The Russian company "Somov Armor Elements" presented at the exhibition a new protective helmet for the Russian military, the weight of the product is only 1,1 kg. The helmet has passed all the necessary tests and is certified according to GOST, but is not officially supplied to the army, the company does not participate in the state defense order.
This is in fact the lightest helmet in Russia today. It weighs 1,1 kilograms. There is no easier in Russia. It is certified according to GOST ... Everything is official
- leads
RIA News
words of the executive director of the company Daniil Bobryshev.
Despite the fact that the Ministry of Defense does not officially purchase the company's protective helmets, they are used quite actively in the NVO zone. According to a company representative, about 500 helmets were bought by fighters who went to the NVO zone, and about the same number were donated to the fighters. Most likely, we are talking about the Defender-1 helmet, the production of which the company has already established.
Earlier, the Russian company "Armocom", which developed protective helmets 6B47 for "Warrior" equipment, created a new helmet, much lighter than the serial one. According to the company, the new helmet made of composite armor weighs 300 grams lighter than the serial 6B47 from the Ratnik outfit, which weighs 1 kg. While the new protective helmet is in development, the company promises to soon prepare it for mass production.